Fall is my absolute favorite time of year, and northern Michigan is the perfect place for a fall road trip! My traveling companion and I began our autumn adventure with a trip to Harbor Springs, driving along the famed "Tunnel of Trees," a 27-and-a-half-mile scenic route in Emmet County. The winding road unveils a forest canopy of fall color that is absolutely breathtaking and the perfect way to start our journey!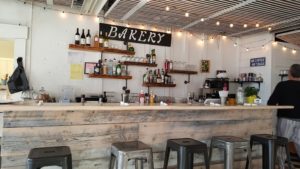 Of course, every road trip includes a good breakfast, and we found ours in Harbor Springs at Sam's Graces, a charming cafe with excellent food that looks and feels like something you might find in France. Sitting outside on the patio, surrounded by herb gardens and tomato plants, we sipped our coffee in an eclectic assortment of mugs that reminded me of breakfast at my grandma's house.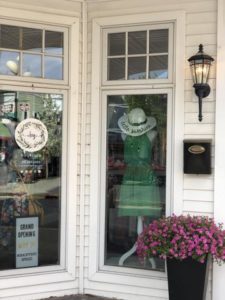 After breakfast, we made the short walk downtown and browsed the incredible selection of spices at Spice Harbor before checking out the amazing array of exquisite jewelry and hand-made art by American artists. We continued down Main Street to find what is now my absolute favorite shop—Ivy Boutique. Ivy has adorable dresses, cozy sweaters and accessories that will brighten up every season.
Our stroll then led us to Harbor Springs Harbormaster. Offering seasonal and transient boat slips, the marina is surrounded by an array of public parks and restaurants. One restaurant in particular is an absolute must for lunch or dinner—Stafford's Pier Restaurant.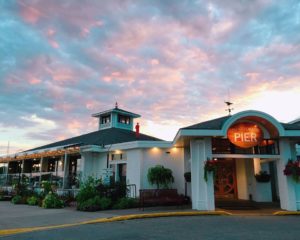 A waterfront landmark in Harbor Springs since before prohibition, it was acquired by Stafford's Hospitality in 1970, and today Stafford's Pier offers a variety of dining options, including Dudley's Deck, Harbor Springs' favorite outdoor venue. We dined in The Pointer Room, which extends out toward the beautiful yacht basin and enjoyed the chef's special, a bacon lettuce and tomato on Naan bread with the most delicious local tomatoes I have ever tasted.
After lunch, it was time to embark on the scenic drive along M-119 from Harbor Springs to Cross Village. The drive is remarkable—every curve reveals another surprise, including the charming Pond Hill Farm. This working farm offers beer and wine tastings, a café, general store, and livestock.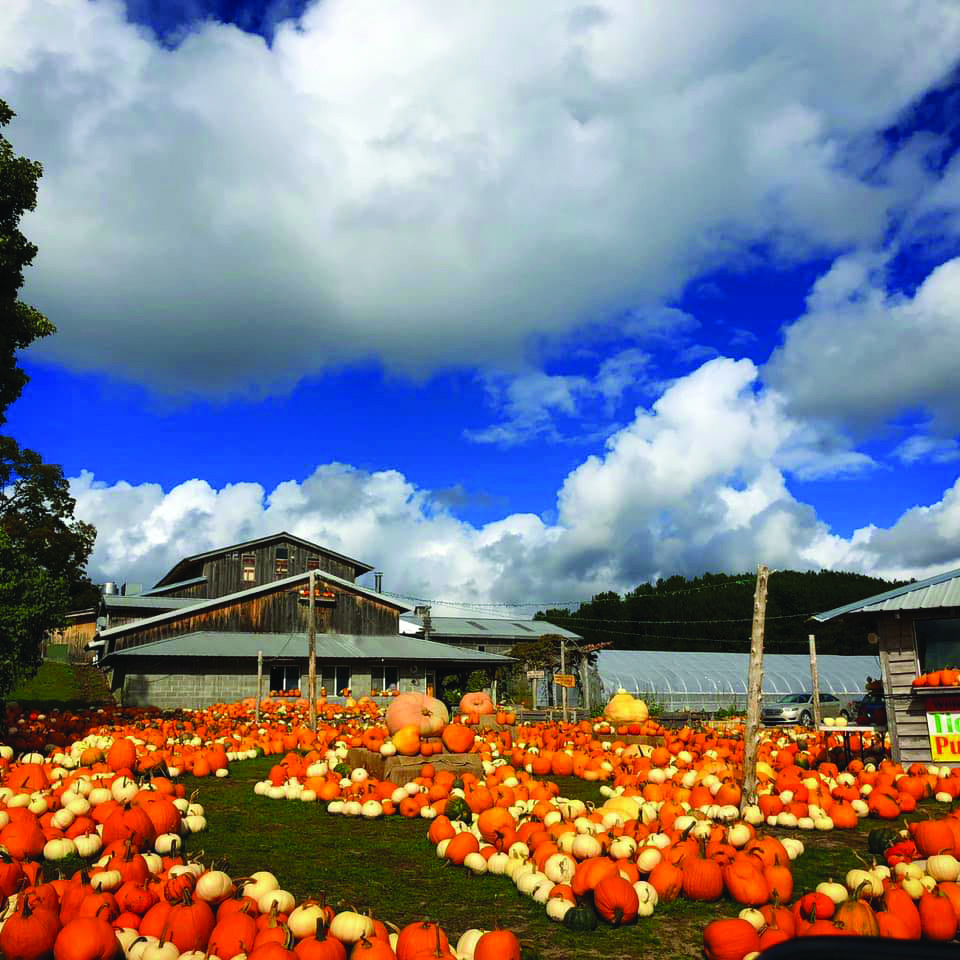 We meandered through the General Store to the bar and café where I enjoyed the cider and wine tasting, while my friend sampled several of Pond Hill Farm's famous beers. Then we came upon my favorite of activity of the day—vegetable sling shots! Buying a bucket of potato and squash as ammunition, we fired in-season vegetables at a variety of targets. The food never goes to waste since owner and farmer Jimmy Spencer assigns the goats and pigs to clean up duty in the target zone after the farm closes.
From Pond Hill, we continued our drive along M-119, passing meadows and the occasional panoramic view of Lake Michigan—finally reaching Cross Village. Cross Village has a rich and varied history, which dates back to the 1600s when the Odawa and Ojibwa Indian tribes resided in this area. Today, Cross Village is best known for Legs Inn, the most iconic restaurant in northern Michigan.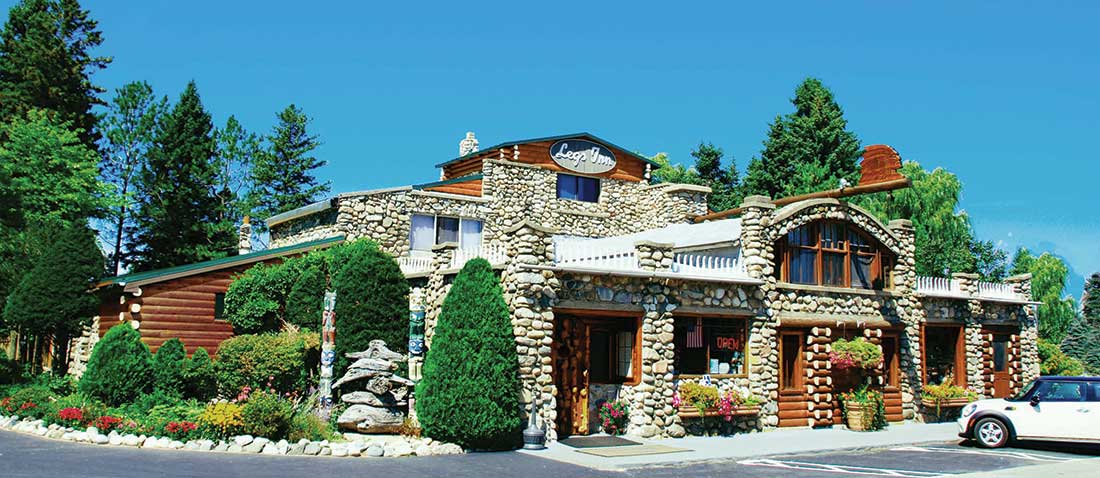 Owned by the Smolak family for almost 100 years, Legs Inn offers more than homemade Polish cuisine and fresh, locally caught whitefish. Legs Inn is equal parts food, views and history. One visit to Legs Inn is never enough to appreciate its artistry and unusual architecture. As for the food, the pierogi is phenomenal and the smoked whitefish pate' is a must.
Fall is a special time in northern Michigan. So, what are you waiting for? Enjoy the ride!