E

very year Great Lakes steelhead return to their home in the Betsie River, running inland throughout northwest Michigan. Like these tenacious fish, the proprietors of Cherryland member Iron Fish Distillery in Thompsonville are returning the heritage of farm-distilled spirits back to the region.

Iron Fish is the only small-batch farm distillery in Michigan, but they are far from the first. "This area has a history of distilling small-batch spirits," said Richard Anderson, co-owner of Iron Fish. "Before Prohibition, there were plenty of people in this area distilling their own spirits on their farms."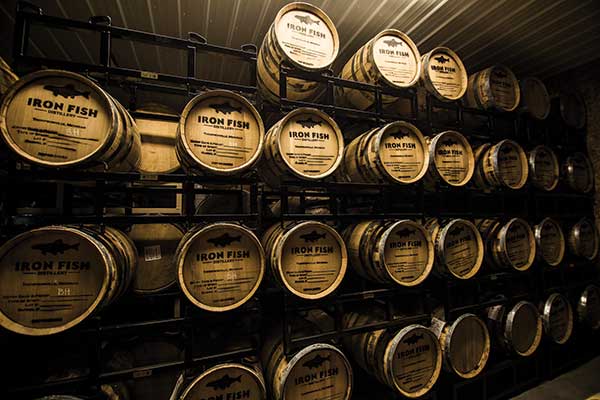 These farms were a memory for Anderson's wife, Sarah, and her sister, Heidi, when they were young, spending their summers visiting family in Benzonia. Heidi and her husband, David, later bought a seasonal home on the Betsie River, near the 120-acre farm that would later become the home of Iron Fish.
"It was a second-generation family farm that had been abandoned for a decade or so," said Anderson. "David and Heidi bought the land to save the farmhouse and barn and preserve the farm from being parceled up and sold."
Try this creative Salted Maple Old Fashioned cocktail recipe from Iron Fish Distillery.
While they enjoyed spirits, Anderson and his family didn't have plans to start a second career, let alone open a distillery on the property. It took a birthday trip to Scotland to give them the push they needed. "Touring distilleries in Islay, Scotland, we came across a farm distillery which really fed our passion for returning to northern Michigan to start our own farm distillery. That was when we began to take this idea that we could distill spirits seriously."
Within three years of returning from Scotland, Iron Fish became a reality.
From the beginning, Anderson quickly realized that they were doing something special. "Last year over Labor Day weekend, we just opened our doors. We didn't have the time to do a soft opening," said Anderson. "And within days of opening the tasting room, we sold out of our vodka!"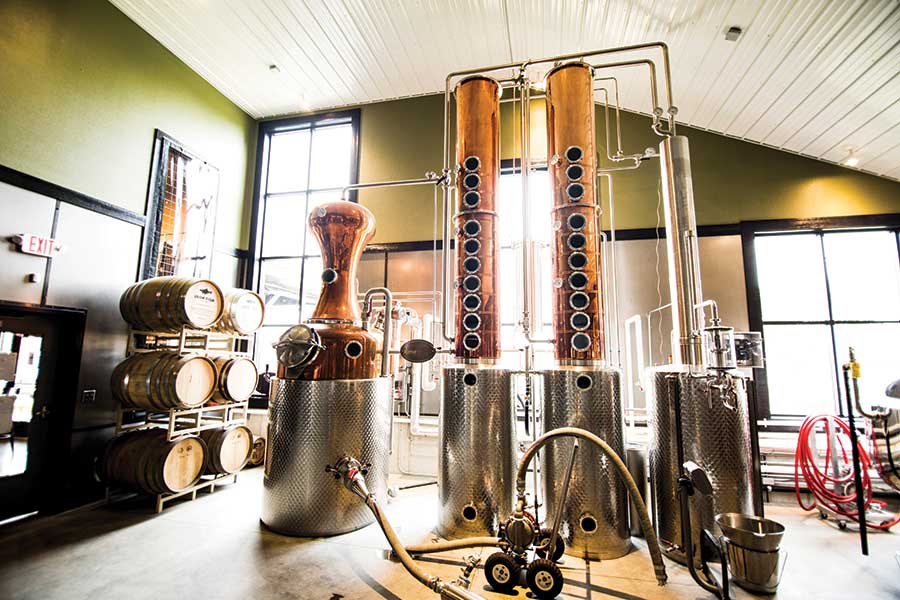 Click here to learn more about Iron Fish Distillery and the craft beverage scene in Michigan on a special episode of Co-op Energy Talk podcast, hosted by Cherryland Elecrictric Cooperative.
To date, Iron Fish has won over 10 national awards for their spirits, become the vodka provider for premium seating at Ford Field in Detroit, and started distributing their products to over 600 Michigan locations and throughout Chicago, Illinois. "It's going better than we thought," chuckled Anderson.
Iron Fish embraces their roots and takes full advantage of their farm's natural resources, using the property's grain for distilling spirits, growing their own cocktail garnishes in a bartender's garden, and supplying mash as cattle feed for local farmers. "We are a full ecosystem here. It's been our commitment to create a sustainable, working landscape."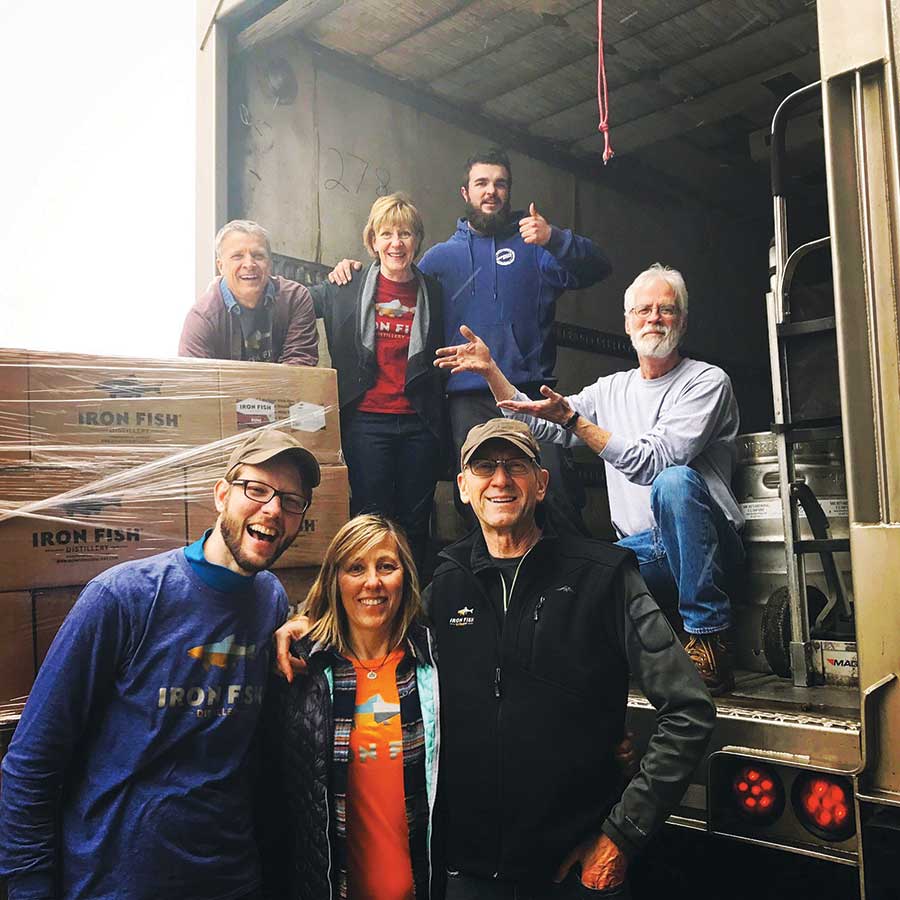 This commitment to the land extends to their neighbors as well. In addition to hosting community and charitable events, Iron Fish partners with local farms and uses their products in Iron Fish spirits. "When someone drinks our white rum, they taste honey from Sleeping Bear Farms. And when someone drinks our gin, they taste sprigs of Concolor Fir from Antioch Tree Farm.
We are perfecting the craft and art of distilling while giving back to our community."
Like the schools of steelhead working their way up the river, the people at Iron Fish Distillery are determined to continue the northwest Michigan tradition of distilling. All the while, they are supporting the land and the community who depends on it.
Get 50% Off A Tour

For more information about Iron Fish Distillery and to access a special coupon code for a tour of the facility, visit ironfishdistillery.com. The coupon code is good for 50 percent off the cost of a tour through 2018, normally $10. Enter CODE: MCL2018 on the "Tour" tab of their website and complete the registration, by selecting the date, time and number of people. Visit ironfishdistillery.com to book a tour.
---

Rob Marsh is a communications and marketing specialist in Traverse City, Michigan. For the past three years, he has worked in communications for Cherryland Electric Cooperative of Grawn, Michigan and also contributed as a features writer for Michigan Country Lines.