Copper Country artist William Thompson's path to pottery may not have been a straight line but, in the end, it led him home. After graduating from Calumet High School, Thompson joined the U.S. Marines. After being honorably discharged, Thompson returned to the U.P. and, in 2007, obtained a degree in physical therapy from Finlandia University. However, injuries from his time in the service, such as herniated discs and torn meniscus, made the work too difficult, and he knew he had to find another line of work. With the benefit of a VA program, Thompson was able to return to school, but was uncertain of what he should pursue.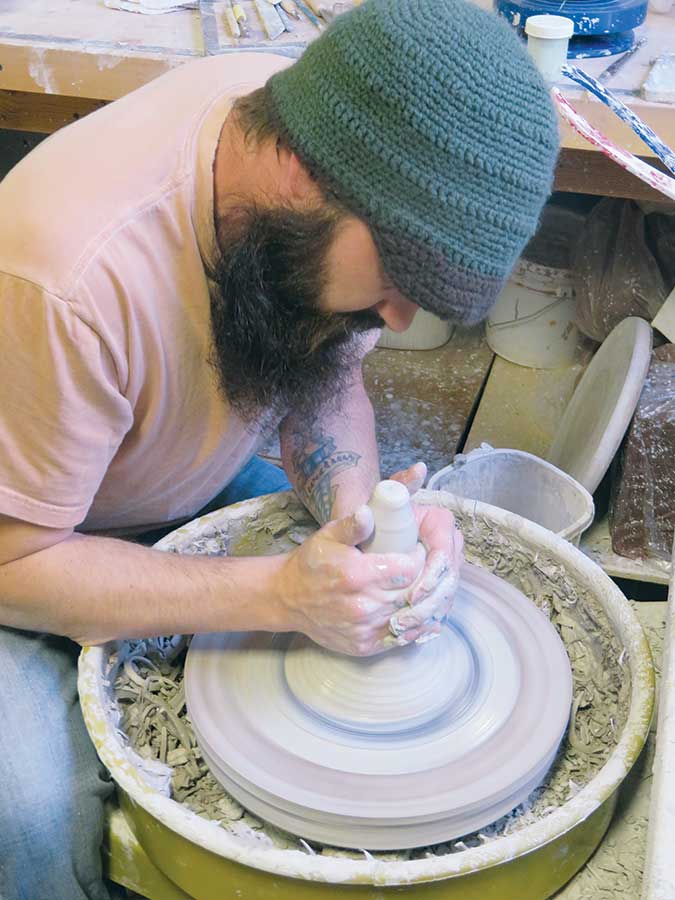 He had always been drawn to art. "I've been a compulsive doodler my entire life," he said.
"In high school my notebooks probably had more drawings than notes. I've always enjoyed whittling and carving wood, and I've always enjoyed the creativity."
And artistry seems to run in Thompson's veins as his grandfather and uncle both paint, along with a great grandmother who painted and a mother whom he describes as "a chronic doodler."
Returning to school, Thompson knew he wanted to pursue a degree in Fine Arts, but was not exactly sure what area of art he should pursue. Then he met Kenyon Hansen, a ceramics instructor at the university who became an influential force. "Between his mentorship and my just getting my hands in clay and how much I loved the material, I declared ceramics as my major. Everything felt like it just kind of fell into place," said Thompson.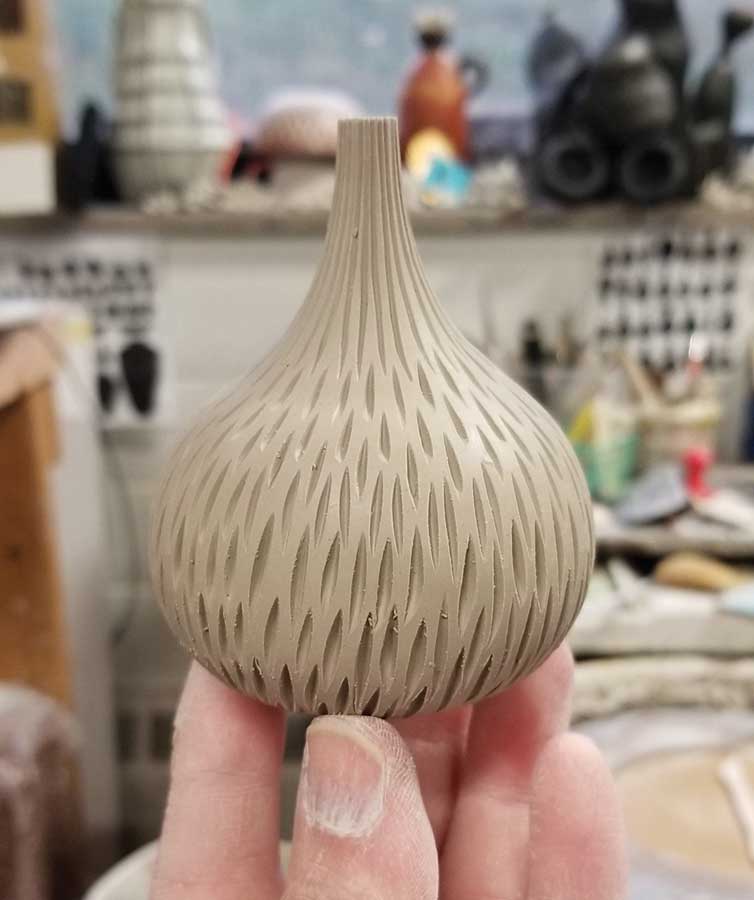 Thompson graduated in the spring of 2018 and established a studio on the campus of Finlandia University. He mixes and makes his own clay, even harvesting local clay to use in his pieces. "What I do for the most part is create functional pottery," he explained. "I like the idea of someone going to their cupboard in the morning and grabbing my cup because it is their favorite one to use."
Thompson also finds creating his pottery to be meditative.
"The process of making a pot takes me away from whatever is troubling me as it requires me to be attentive and in the moment."
When asked about his favorite pieces, he quickly responds, "My best pieces were the ones that made it into ArtPrize. Those pieces have a lot more intellect behind them. And they exist as a means for me to speak a message."
In 2018, Thompson was selected to send his work to the world's largest art competition, the renowned Grand Rapids ArtPrize. ArtPrize is an open, independently organized, international art competition which takes place every other fall in Grand Rapids, Mich. More than $500,000 in prizes are awarded each year, which include a $200,000 prize awarded entirely by public vote and another $200,000 prize awarded by a jury of art experts. Thompson sent two pieces from his manifest pottery series representing Manifest Destiny, the colonization of America. The pots represented three cultures: Native American, Chinese and African. While Thompson did not win a prize at the event, he is still grateful for being selected to participate.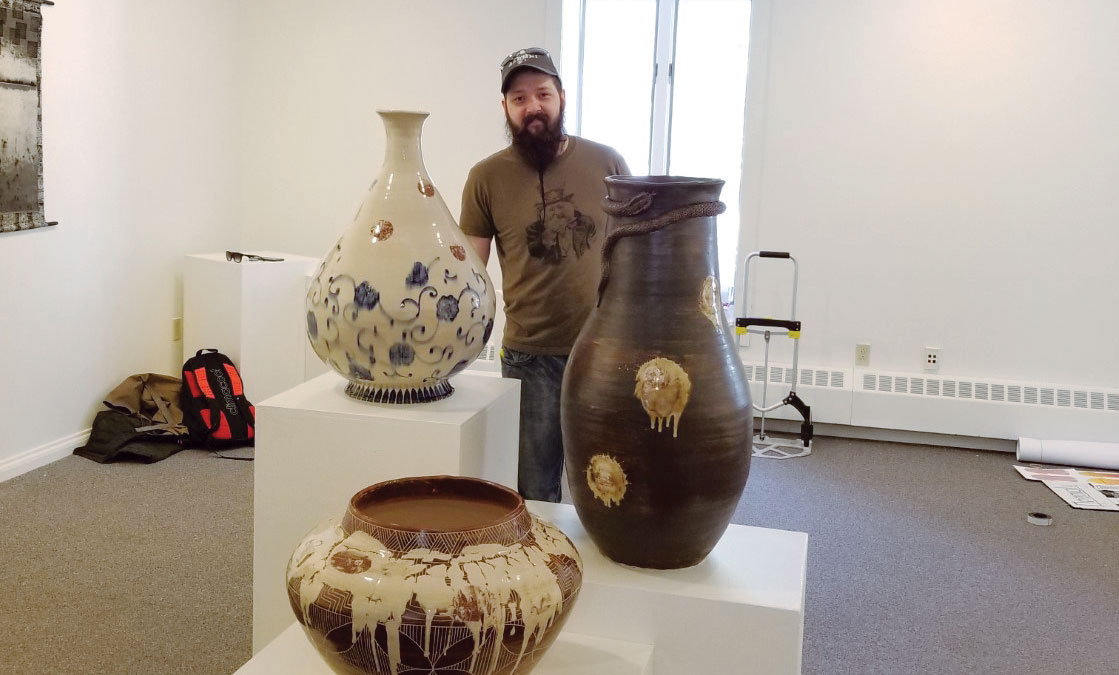 Inspiration for his work comes from other artists who are making pots and ancient pottery. Thompson noted, "One of the things I love about pottery is that it has been made by humans for thousands of years. So, I like to tap into that tradition."
Thompson is also an inspiration to other Finlandia art students, such as Jayana Barrette, a senior studying art and design. When asked why he was such an inspiration she said, "He's a veteran who went back to school later in life to learn pottery. He creates these awesome pieces that are both massive and breathtaking and that tell a story. I think his work is amazing."