Early in life, 18-year-old Adam Bruce, a senior at Gladstone High School, discovered he had a natural athletic ability. It was first grade, to be exact, when his mother (Alger Delta employee Shannon Priebe) enrolled him in a wrestling class. His hard work and natural abilities combined to help him take home some noteworthy titles. "I was a three-time National United Wrestling Association for Youth champion," Bruce reminisced.
Bruce went on to place Silver All American at the Disney Duals in Orlando, Fla., wrestling against teams from across the United States. Modest by nature, Bruce simply stated, "That was really cool," regarding his youth achievements.
As a high school freshman, his girlfriend, Zoie, encouraged Bruce to try track. He was reluctant, so he decided to try pole vaulting. That would quickly change. Bruce recalled sitting by the track one afternoon when his coach approached him and said, "I hear you're not a bad runner. Just come and run one mile."
That mile run gave him a stellar time of 4:58—and it was his first attempt. "From that point on, I ran. I just sort of fell in love with it," Bruce said.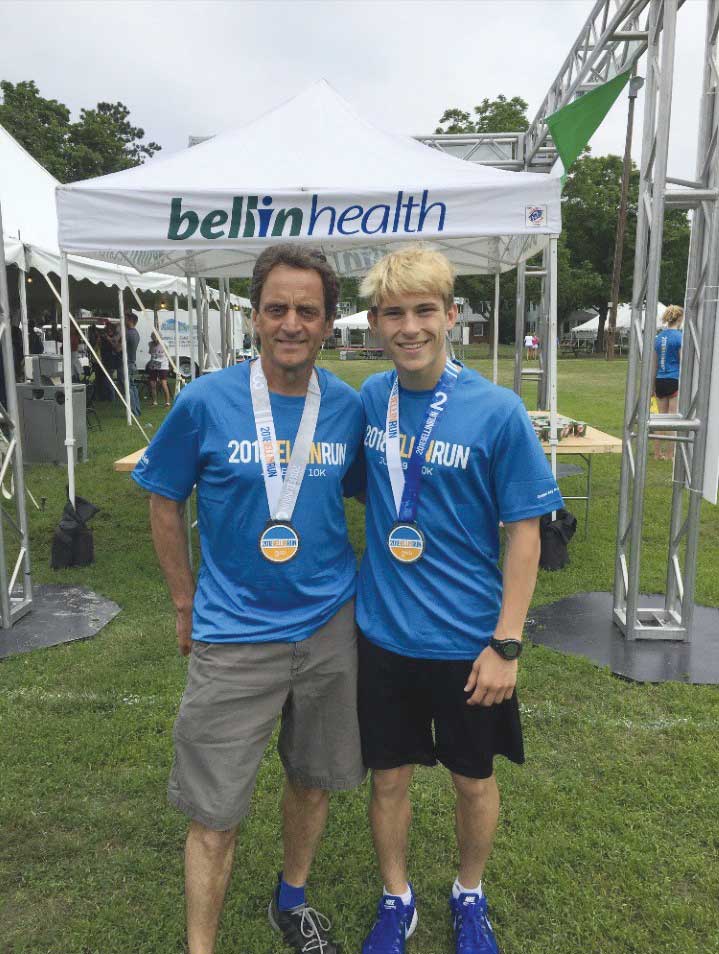 As a sophomore, he broke the school record for the mile—a record that had stood since 2005.
"That was my big breakthrough," Bruce recalled, "From there, I got faster and faster."
During his junior year, Bruce began his cross-country career—a move that brought him his greatest achievement to date. "Being the first male from my school to ever win the Upper Peninsula cross country finals was something I'll never forget. I was proud because we had a young team and we ended up placing third and beating Marquette. To me, that was my greatest achievement because we did it as a team. That is my proudest moment," he noted.
Today, Adam Bruce holds the Gladstone High School track team's records in the 1,600-meter run (the mile) with a time of 4:31.7 and the 3200-meter run at 9:52.8, a record that dates back to 1988. He also ran the fastest 5000-meter race (3.1 miles) in the history of the Gladstone High School cross country program with a time of 16:05.2.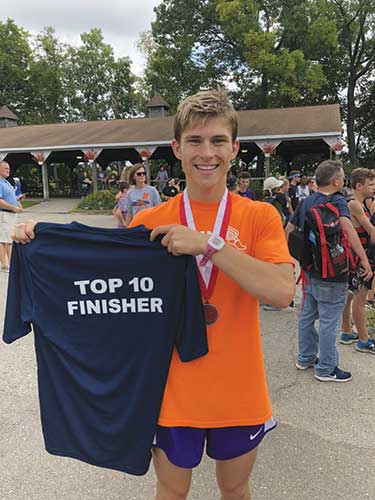 Bruce attributes the early influence of his youth wrestling coach, Jesse Debacker, to his current success and athletic dedication. "When I didn't think I could do something, Coach Debacker would tell me I could. I remember him saying, 'You're always able to push yourself a little bit harder than you really think you can.'" It was this advice that taught Bruce how to mentally overcome setbacks, even today.
Coach Debacker fondly recalls mentoring Bruce. "I had the honor of being a small part of Adam's life," he noted. "Early on I could see that there was something special about Adam. He has this desire to be the best, unlike anyone I have ever seen. He has an unstoppable drive and, on top of that, he is an extremely gifted wrestler. To top it off, he is an amazing student and has an even bigger heart. I know whatever he does in his future he will do well and with a relentless work ethic."
When asked how he balances the demands of academics and sports, Bruce, who has a 4.0 GPA responds, "I try to stay focused. I hold myself to a high standard.
I've always wanted to be the best that I can be."
This has not gone without notice as Bruce was selected Male Runner of the Year by the Upper Peninsula Cross Country Coaches' Association after taking his first U.P. Division 1 and Great Northern Conference title and his second straight Mid-Peninsula Conference crown. His highest praise, however, comes from his cross country coach Gary Whitmer, who said, "This is my 18th season of coaching at Gladstone High School and I have never had a more dedicated and driven athlete like Adam. Not only is he the best distance runner who has ever walked the halls of Gladstone High School, but he has also become a student of the sport—he loves running!"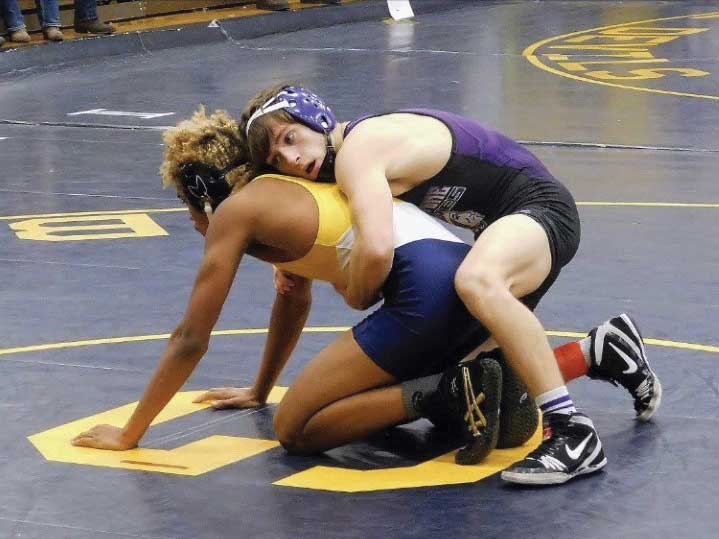 In addition to his athleticism and academic abilities, Bruce exemplifies the qualities of an exceptional leader. "During the cross country season, Adam was always encouraging all the other athletes on our team to do their best," Coach Whitmer recalled. "Adam's commitment and dedication to improving as a runner will guarantee his success as a college student, an athlete, a runner and in life."