Connie McDermott's cookie business is anything but cookie cutter. It all started four years ago when her daughter, Carly, was out of state for basic training with the Michigan National Guard. Connie would help Carly feel at home by baking care packages for her.
"Every week I would turn my kitchen into a bakery and make a variety of cookies and sweets to send to my daughter," she said.
The creations received rave reviews; not only from Carly, but from friends in her unit, too. When Connie realized others were also enjoying the treats, she made sure to send enough for Carly to share.
"And, if I ever skipped a week, boy did I hear about it," she said.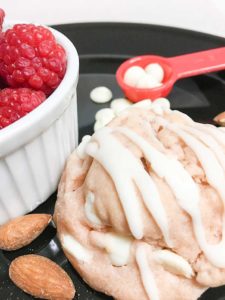 When Connie attended her daughter's National Guard graduation, she discovered she had earned an endearing nickname.
"Carly's friends were all calling me 'Mama Mc D'," she laughs. "Everyone recognized me as the one who had been sending all the baked goods."
Seeing how much happiness her treats created gave Connie an incredible sense of fulfillment. That's when she knew she had to pursue baking for others.
Connie spent the next six months perfecting her cookie recipe. After logging countless hours researching and experimenting with ingredients, she finally got it just right.
"I didn't go to school for baking, But I really love the creativity of it."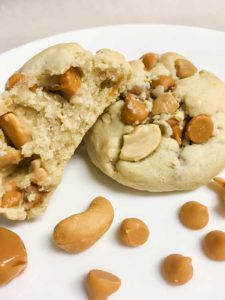 Next, Connie reached out to The Starting Block, a nonprofit organization that provides entrepreneurs with properly equipped, licensed and inspected food kitchens at reasonable rates.  Located in Hart, Michigan the Starting Block is also a recipient of a Great Lakes Energy People Fund Grant.
Connie rented a kitchen from The Starting Block for six months. Then, once her cookies were labeled, packaged and in three stores, she decided it was time to put a licensed kitchen in her home.
"I named my business 4C's Cookies because the 4 C's is how my mother-in-law referred to our family," Connie explains. "My name is Connie, my husband is Curt and our daughters are Casey and Carly."
Today, there are 10 flavors of 4C's Cookies sold in 16 locations across Michigan, including Grand Rapids, Evart, Remus, Reed City, and Rockford. The largest order comes from Bridge Street Market, a Meijer affiliate store in Grand Rapids.
Connie bakes and delivers cookies three times a week to keep up with the orders. While she's very happy with how well the business has done, Connie has even bigger plans.
"I'd like to find a distributor and eventually open a storefront bakery," she says. "My dream is to be able to quit my other part-time job to focus full-time on cookies!"