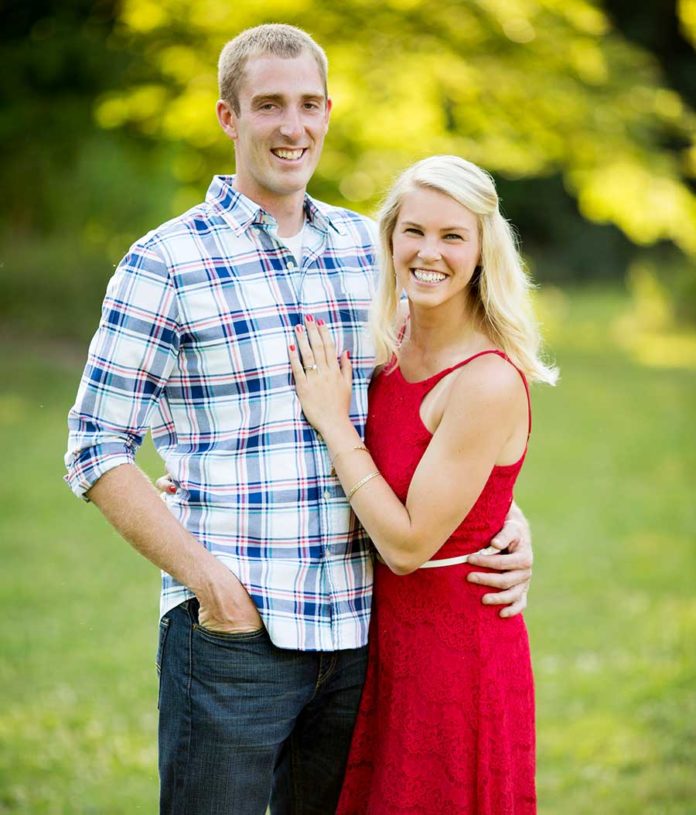 Husband and wife team Ryan and Brianne Rademacher proudly farm land that's been in Ryan's family for three generations. Their dream is to deliver wholesome oil straight from the family farm to your fork.

The idea for their business, Bare Essential Oil, came about when Ryan discovered camelina in April 2017. And, as he researched this unique seed, his vision began to take shape. Ryan believed he could use camelina to create a superior, healthy, farm-to-table cooking oil.
"The connection between the consumer and agriculture has faded to the point where it's basically non-existent, explains Ryan.
"I saw camelina as an opportunity to strengthen that connection by providing a wholesome, natural sustainable food product directly to consumers- farm to table, family to family."
But, when he approached Brianne with the idea, she admits to thinking it was a little far-fetched.
"We'd never grown camelina before," she says, "and turning a seed into a food product was going to be a whole new challenge."
Despite the obvious obstacles, it didn't take long for Brianne to get on board.
"I knew that if anyone could make this dream a reality, it would be Ryan."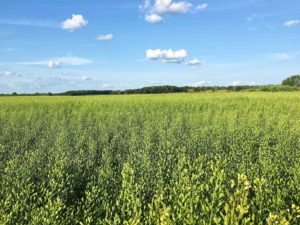 The Rademachers planted a crop of camelina on their farm that spring, and before the end of the summer, they were blessed with a fantastic harvest. The next challenge, however, was processing the camelina into cooking oil.
"As luck would have it," says Brianne, "we found a couple in northern Michigan that grow and press their own canola oil."
Pick up a bottle of camelina oil at bareessentialoils.com and make Rademacher's recipe for pumpkin energy balls.
The new friends allowed the Rademachers to use the facility to create their very first batch of camelina cooking oil. Today, the oil can be purchased through bareessentialoil.com and select stores throughout Michigan which are listed on the website.
The Rademachers were very happy with the final product. With one of the highest smoke points of any oil and rich vitamin E content, the oil is incredibly versatile in the kitchen and offers a light, nutty flavor to any culinary creation.
"Ultimately, we want to help feed the world better food," said Brianne. "We're working toward that goal one seed at a time."