Three years ago Kendall Rose moved with her fiancé to northern Michigan as an outdoor recreation planner for the National Park Service. She was in the midst of working and planning her own wedding when federal budget cuts derailed her career with NPS.
That's when Rose, an environmentally-minded woman and trained planner, realized she could fulfill a dream—combining her passion for the great outdoors and conservation practices with her love of people and skills as an event planner.
In 2017, The Revel Rose, one of northern Michigan's most unique wedding and event planning companies, was born.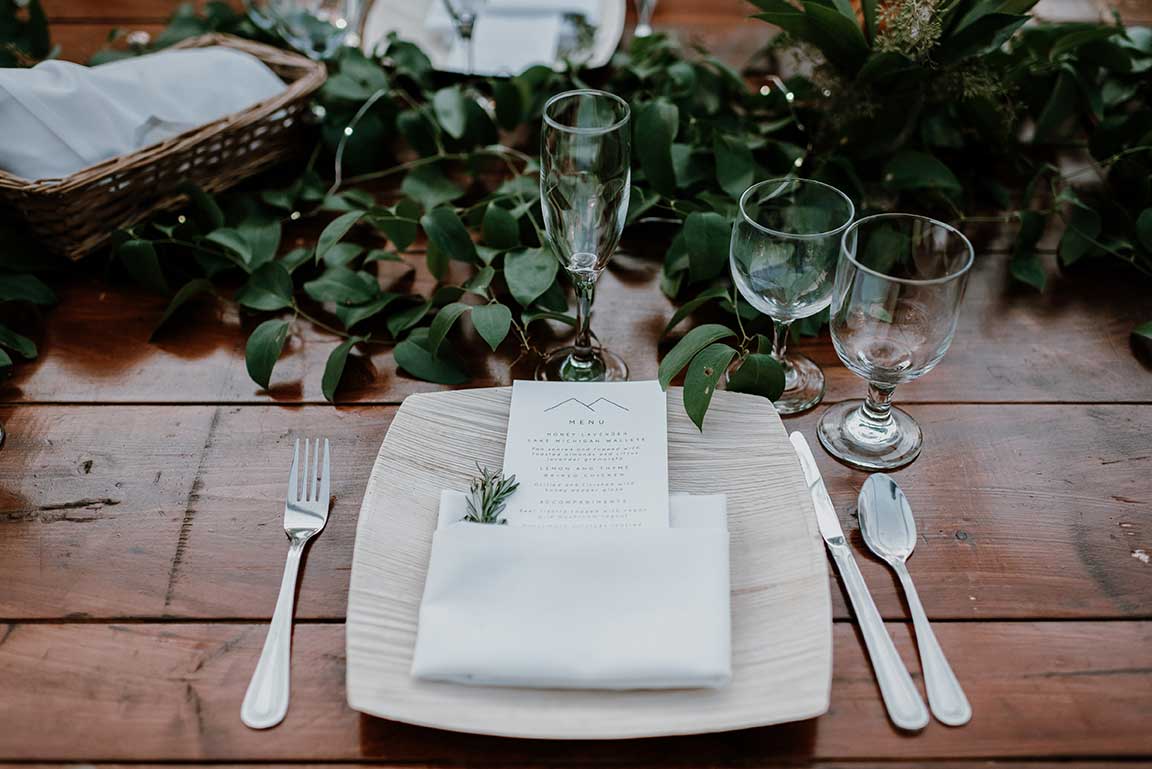 From month of coordination to full-service wedding planning, The Revel Rose handles everything from traditional weddings with 200 guests to destination elopements and intimate weddings with a handful of attendees. What sets this company apart, however, is Rose's vision to weave environmental stewardship (along with her eye for detail and an artistic flair) into events. When afforded the opportunity, Rose gives her clients the chance to plan a minimal waste wedding or event.
"I think it's important for those in the Northern Michigan event industry to be conscious of ways to preserve and protect the places that make our industry unique and a destination for others to be enjoyed," Rose explained.
A minimal waste event means hiring preferred vendors who value "low-waste event planning, products, and processes," Rose said. They include farm to table caterers who utilize locally grown food, bartenders that use compostables rather than plastics, or on-site services that recycle or compost the majority of event waste.
Clients can also choose bamboo plates, for example, which are also cost effective and popular at summer weddings. Of course, both design and environmental stewardship is achieved through reusable table linens, glassware and flatware. Finally, rather than cheap, throwaway, wedding favors, Rose nudges clients toward things like locally made, fair trade chocolates.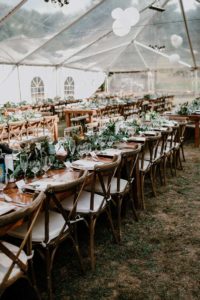 "So far, I have felt really encouraged by my clients," Rose concluded. "They are my biggest cheerleaders. I think personality-wise, I am a low-key wedding planner. So they feel good about making me an intimate part of their wedding experience. I am loving this phase of my business where people are attracted to my particular aesthetic and reach out to me for it."
Follow Kendell Rose on Instagram @therevelrose.