"Rugged" is a word that people in the most northern regions of the Upper Peninsula hear frequently. It's a characteristic that is put to the test on a daily basis. But in the time of COVID-19, this is a characteristic that allows folks to not only survive but thrive.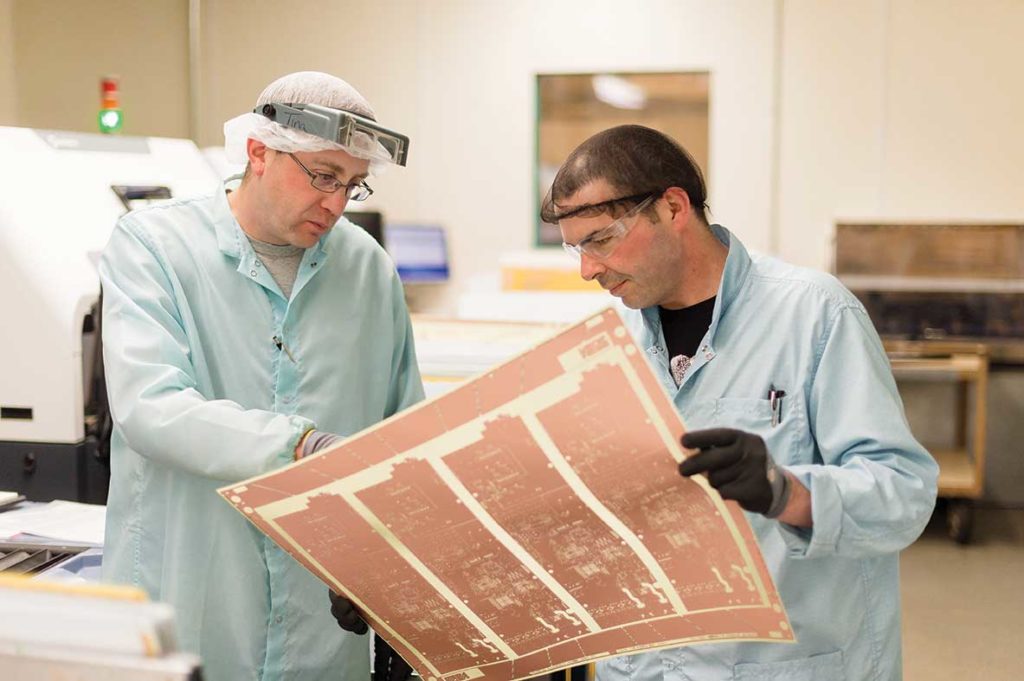 Calumet, Michigan, was once the center of copper mining activity in the Keweenaw Peninsula. After World War I, the demand for copper decreased, taking much of the industry, jobs, and people out of the area.
When Calumet Electronics opened its doors in 1968, it had a mission to bring new business life to the area. Its purpose was to create local, family-sustaining jobs. Today it is the area's largest private-sector employer.
Calumet Electronics designs, builds and delivers printed circuit boards (PCBs). These circuit boards are used in energy grids, life support systems, medical devices, avionics, aerospace and defense markets. It's a source of pride that while Calumet's boards are found in products all over the world, they are manufactured entirely in Michigan.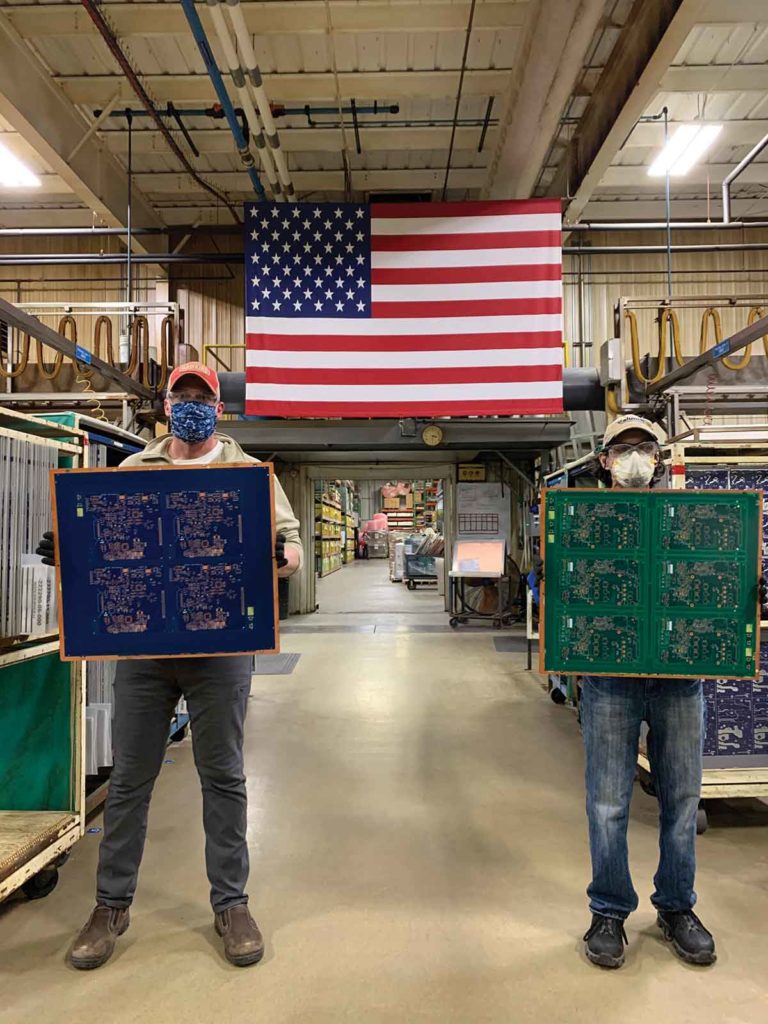 "Circuit boards aren't exactly 'sexy,'" said Dr. Meredith LaBeau, process engineering manager. "But we believe in this area, the lifestyle it can provide, and the people who make it their home. We are proud to create jobs that allow people to build lives here."
A secret recruitment weapon in Calumet Electronics', back pocket is a "little" technological school nestled in the woods less than 15 miles away—Michigan Technological University in Houghton.
With engineers in multiple disciplines graduating every year, the efforts to both groom and recruit from the university take a lot of effort and input.
"Ultimately, we're trying to keep the talented people who have fallen in love with the area—in the area," said LaBeau.
While Calumet Electronics was busy working to balance its small-town way of life with providing world-class technology, it was jarred along with the rest of the world by the onset of COVID-19.
Calumet Electronics has produced PCBs for hospital ventilators for some time. It was an area of its business that was suddenly a piece of equipment that would have life-saving implications in the fight against COVID-19.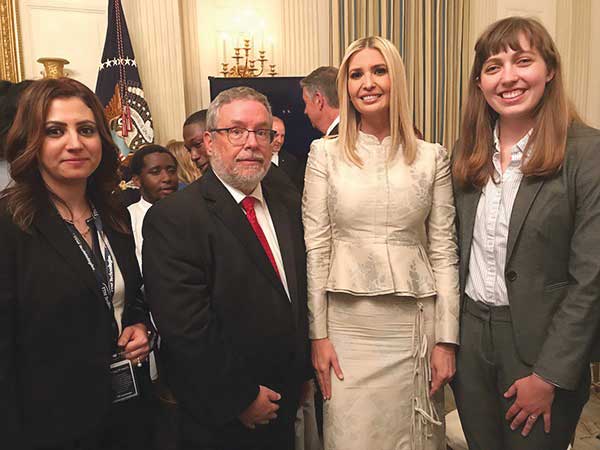 As individuals contracted the virus, and their symptoms went from fevers and trouble breathing to needing machine-assisted breathing provided by ventilators, production gained national attention. While many businesses have found themselves closed down and unable to engage in even daily activities, Calumet Electronics found the opposite.
"When the COVID-19 hit, we were uncertain like everyone else," said Todd Brassard, vice president and chief operations officer. "What would this mean for our employees and their families? But when the first RUSH order came in for the ventilator PCB, we knew we had a part to play in the fight."
The importance of PCB manufacturing is undervalued. However, with Calumet Electronics' products suddenly a vital part of the COVID-19 battle, employees suddenly had new purpose and a very concrete way to grasp how one little circuit board could have a huge impact.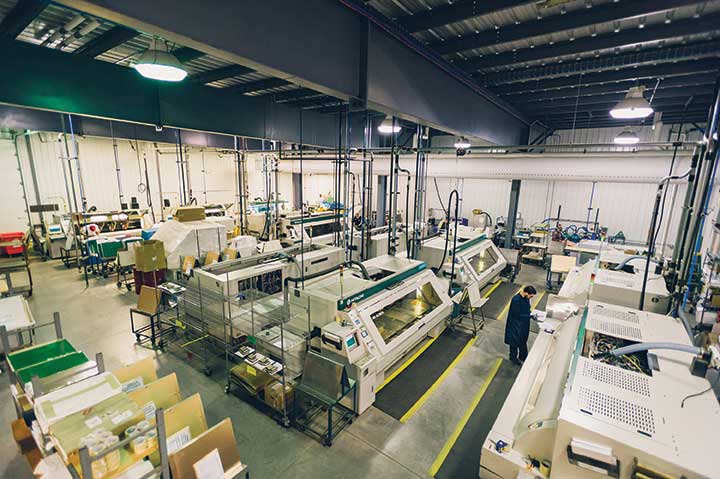 Problem-solving, which is the backbone of engineering and manufacturing, was put to task as production quickly ramped up to full capacity. Calumet Electronics was not only pushing to produce more ventilator PCBs, but to maintain schedules and production for products of other clients, whose functions are similarly essential, like the PCBs they produce for power grids.
To say it was an all-hands-on-deck situation may be an understatement. What started as an effort to increase manufacturing by 15% quickly exceeded that and hit an increase of 39%. This meant all employees in the trenches, including folks who were more likely to be in client meetings and behind monitors, were suddenly on the production floor.
"Fundamentally, we're built for this kind of 'all in this together' scenario. We have hard-working, family- and community-focused people," said Brassard. "At a really uncertain time, it feels good to be able to help, in whatever way we can."
It's amazing that in the middle of a crisis that is focused on maintaining physical distance from one another, it is a small-town business with a tight-knit mentality that is able to show that solidarity doesn't need to be about proximity.