Once upon a time, in the middle of the woods, there was an RV park. It was neither too little nor too big. Neither too old nor too modern. Neither too remote nor too busy. It was, as our friend Goldilocks would say—just right. It was that "just rightness" that was likely the key to Indian River RV Resort being named Campspot's 2023 Best Campground in America.
The story of any business, even one as charming as Indian River's, is never a picture-perfect fairy tale. The owners of the RV park are Terrell and Katie Deppe, who had no intention of buying an RV resort, or even an RV, until 2007. Terrell had taken a job in the tech industry, leading the couple to sell their home in Texas and move to Minnesota. The market had been good for home sales, but the couple was hesitant to pay the high prices the buyers' market was asking. So, they rented, moving twice. During one of their transitions, Terrell, who was able to work remotely, was struck with an idea.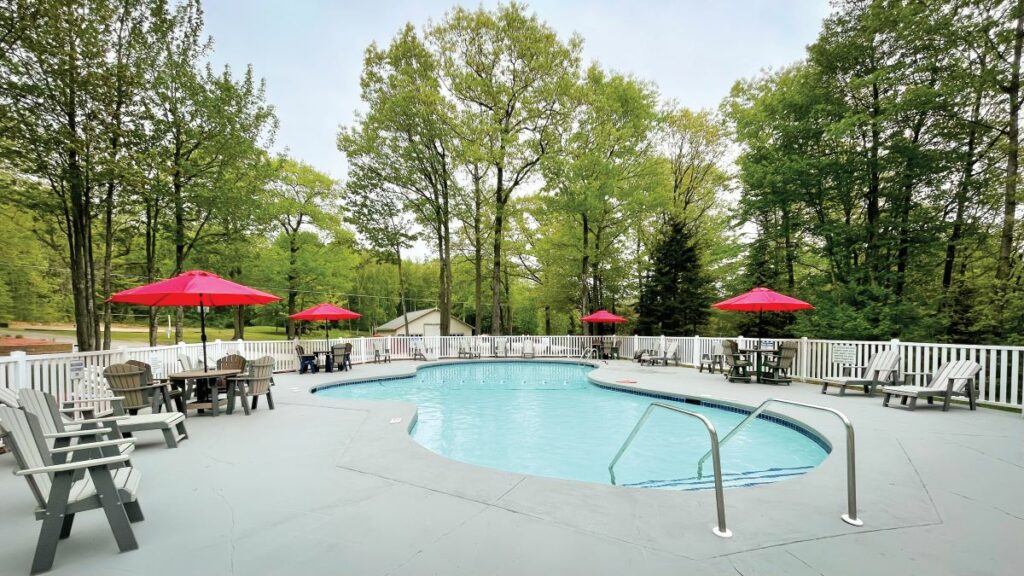 "I looked at Katie and said, 'If we are going to have to keep moving, let's just KEEP moving. Let's buy an RV,'" said Terrell. "It took her a while to wrap her head around the idea, but when she realized that the amount of money we were spending on rent and moving could pay for the depreciation of an RV in less than a year, she committed to 10 months."
Ten months turned into five years during which the Deppes traveled to 46 of the lower 48 states in the U.S. and stayed in over 350 private, state, and national RV parks. They experienced the best and worst of them and were getting a feel for what worked and what didn't in their nomadic lifestyle.
For the next decade, the Deppes began looking for an opportunity to take the knowledge they'd gained on the road and put that, along with their passion and grit, into an RV park of their own. That's when Indian River RV Resort came into their lives. Finally, at the end of 2019, they had made an offer and were prepared to take on the challenges of owning an RV park—maybe not the sort of challenges they were about to face.
"I quit my job on Friday, March 13, and the country shut down on Monday, March 16," said Terrell, referencing the COVID-19 pandemic. "Had we just made the greatest mistake of our lives, or was God going to lead us to our promised land? We chose to act in faith."
The Deppes went to the park to help the current owners open for the season—getting their hands into daily operations, waiting for the
sale to close, and preparing for the July Fourth weekend.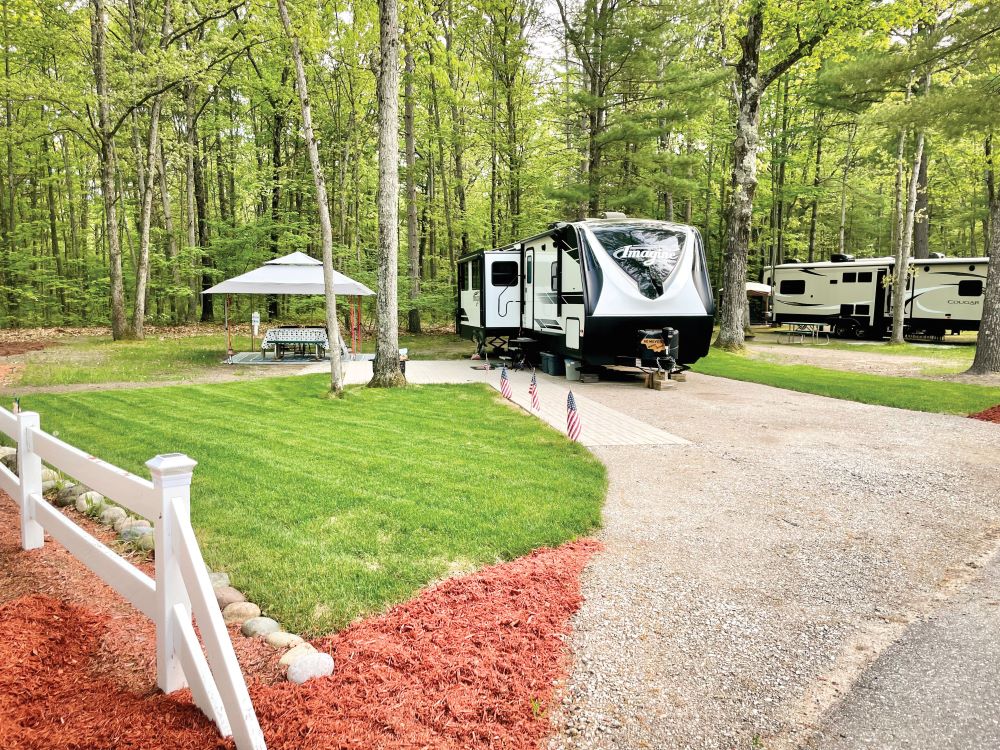 While much of the world had seemed to shut down, folks were still eager to travel with their families, and one of the few things open was the great outdoors.
"We were receiving an average of one call per minute, not counting the people standing in front of us to book future dates," said Terrell. "We were using the resort's previous paper-based reservation system. It felt like we were failing, and we had to make some big changes—fast."
Luckily, Terrell's experience in tech and the multitasking wizardry Katie had developed while home-schooling the couple's four children were the perfect skill set for the challenges they faced. They quickly switched to an online reservation system and were able to focus on creating a clean, quiet, family-friendly space similar to the ones they had enjoyed on their own RV travels.
Now the Deppes, along with their son Jonathan, turn their attention to maintaining the gorgeous land, keeping the facilities pristine and welcoming, and dreaming up ways to improve their guests' experience. They often go above and beyond. One of their most recent projects was consulting with a certified master arborist about the well-being of their trees. With the findings, they swapped ground leaf removal for mulching and are already seeing healthier grounds. It's this sort of attention to detail that allows their guests to let the busyness of the world fall away. It's just the sort of thing you hope for when you head out to escape the dragons of the world and find yourself, for a time at least, living happily ever after.