by Rik Cryderman, a Presque Isle Electric & Gas Co-op member
She was seldom seen without an apron and seldom seen not working. She was a farmer. Forever. And even when she didn't live near fields and barns, she was a farmer still, in her heart. She mentored many and inspired far more. A little grandson followed her, closer than her shadow. He learned her love of plants and gardens—it was far more caught than taught. He'd quote her homespun adages, like scriptures learned in church. Some were rather humorous, like when he'd say, with serious tone: "My grandma says she knows she'll never go to hell, because the devil knows she builds a better fire," or "I don't need to rest, I can sleep when I'm dead!" As this grandson grew in stature, he still loved the things she loved. With spades and trowels as his artist's tools, he created lovely gardens. He learned the proper names of every plant he planted—good friends should have good names. He'd learned from his aproned grandma which plants chose sunny spots and which preferred the shade. He knew when each would be awake and bring their brightest flowers, so he'd plant his gardens in such a way that some would always be in bloom.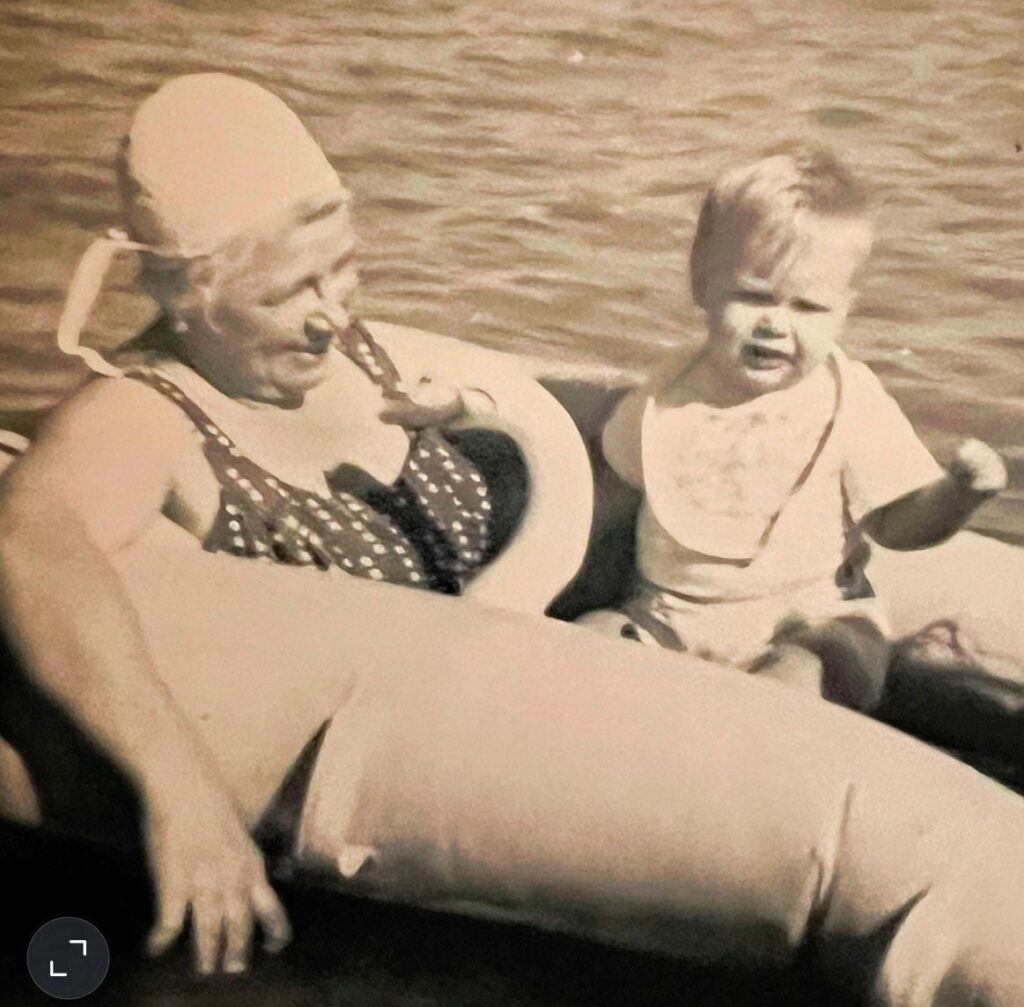 This grandma's boy went off to school, to Michigan State one day. And there he chose to study plants and gardens and propagation. He'd learn his grandma's favorites had Latin names as well. He'd graduate with honors, assisting his professors. He'd later maintain gardens at the Edsel Ford estate and land a job he'd hold for years, growing perennials for Wiegand's Nursery. His grandmother moved to heaven—she tends the gardens there. But Gary Bopp, without an apron, continues her gardening here. Retired, he now spends his summers in Lewiston, a rare jewel in northern Michigan. He lives in a place called Bliss Cottage, surrounded by Bliss Gardens. He still propagates perennials, knows each by name, knows each one's game. He sells them each Saturday morning at Lewiston's Farmers' Market. He's become a local consultant, inspiring the love of the garden. He loves to know his green "children" find good homes with his neighbors and friends. He likes to imagine he might be a part of making this world more beautiful—spreading awe and fueling wonder in gardens. Last year he propagated 5,000 perennials, tough tested by Lewiston's climate. He watches with pride as they're carried from the market to gardens nearby. And somewhere in heaven, an angel with an apron worn over her robe looks down and tells those around her, "I taught him all that he knows."

"When some people leave this world," Gary reflects, "they leave a grand monument, a vast estate, or a collection of tributes, awards, and accolades. I hope to leave a garden."


About the author: Rik Cryderman is happily retired after a 35-year career as director of pastoral care for Beaumont Hospital in Troy, Michigan. He splits his time between Lewiston, Michigan, and Naples, Florida, enjoying grandchildren, gardening, travel, photography, and writing. Fueled by his faith and inspired by his friends, he finds each of life's chapters better than the last.