In the rural heart of west Michigan, an impressive hen house serves as the main nest for a third-generation family farm. For the Vande Bunte family, this nest nurtures 2 million of out 3.4 million hens in their total operation, producing just under 1 billion eggs per year. It's one of the United States' leading egg producing companies, feeding families from coast-to-coast.
Hatched From Humble Beginnings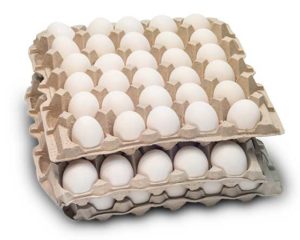 In 1946, Vande Bunte Eggs had one employee—owner, operator, and founder Howard Vande Bunte. Howard got his start filling his truck with eggs purchased from local West Michigan farmers, packaging them, and selling them to local grocery stores, restaurants, and even going door-to-door. What began as a one-man operation has grown to a thriving operation employing more than 200 employees in Michigan and Illinois.
In the mid-80s, the business introduced new leadership in the form of Howard's sons Tim and Paul, who then brought their nephews into the business—Rob Knecht in 2011 and Adam Dickerson in 2016. Knecht, the company's vice president of operations, represents the third generation of a family business committed to more than simply producing eggs—they operate with unwavering commitment to their hens, their customers, and their family.
Hens At The Heart Of The Operation
At Vande Bunte Eggs, there is a passion for the eggs that goes beyond production. "There is intrinsic value to what we do here," said Knecht. "We are providing one of the highest quality proteins and doing it efficiently, safely, and in a way that always prioritizes treating the birds in a manner that gives our product integrity. We're proud of what we do."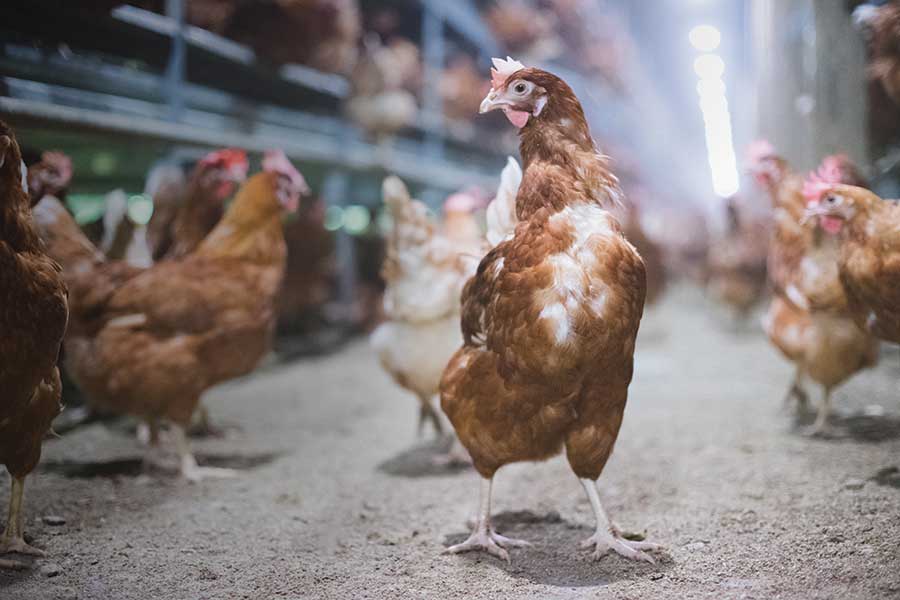 Vande Bunte Eggs' three locations are home to more than 3.4 million hens responsible for producing traditional large white eggs, cage-free eggs, and organic eggs distributed across the country. The company prides themselves on the care taken to ensure that they raise happy, healthy hens. "For us, animal welfare is always at the forefront," said Knecht. "When the hens are at their happiest and healthiest, they produce the best quality eggs. It's best for the birds and our customers."
Vande Bunte Eggs' special considerations for the birds' diet and environment have earned them a collection of certifications and endorsements including United Egg Producers and USDA Organic certifications, as well as the Certified Humane designation. In addition, their cage-free hens live in an environment certified by the American Humane Association.
"We try to have the best blend between product integrity and animal welfare as well as being efficient and cost competitive," said Knecht. "The marriage of making those two things the top priority is something that sets us apart."
Laying A Strong Foundation For The Future
While animal welfare and maintaining a competitive operation for their customers are the top priorities for Vande Bunte Eggs, they also prioritize the environment. For nearly a decade, the company has been investing in its facilities to improve energy efficiency. "We feel like energy optimization is an important step towards sustainability and that's a priority for us," said Knecht. "We strive to surpass the standard and really go past that to be a leader on that front—and we want to empower our staff to take these steps."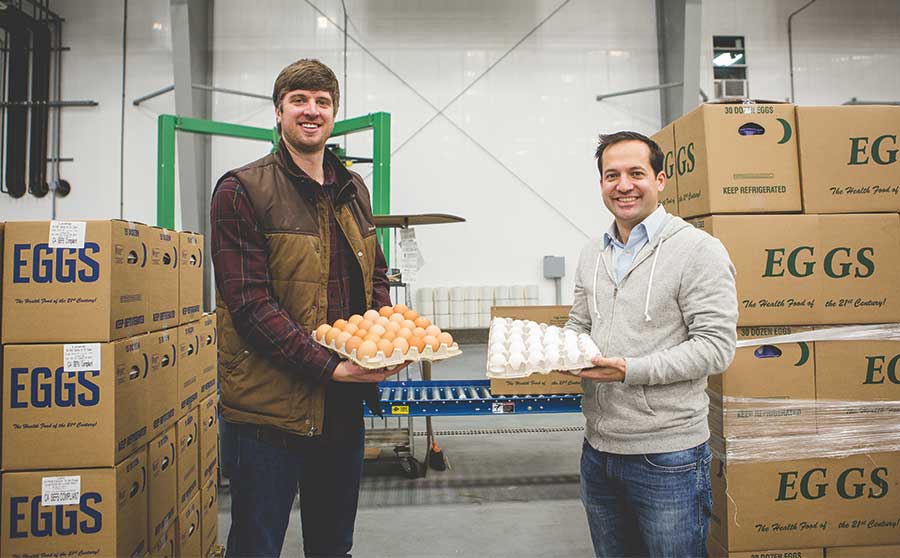 Supporting Knecht with this priority is the company's energy provider, Great Lakes Energy. Along with power supplier Wolverine Power Cooperative, Great Lakes Energy provides members like Vande Bunte Eggs with power that is more than 60 percent carbon-free. "Our relationship with the co-op has been outstanding," said Knecht. "We want to lead when it comes to energy optimization and environmental stewardship as it relates to sustainability, and we feel like Great Lakes Energy is a partner that can help us do that."
A Bright Future
With egg consumption at an all-time high, the future is bright for Vande Bunte Eggs. From door-to-door egg sales to what is now one of the leading egg producers in the United States, Vande Bunte Eggs has enjoyed tremendous growth throughout their nearly 75-year history. The company plans to build on that foundation and continue to produce the finest eggs with the best hens that they've become known for over the past seven decades.
To learn more about Vande Bunte Eggs visit vbeggs.com, or visit
gtlakes.com/yourpower to learn more about how Great Lakes Energy members are making a difference.
---

Authored By: Brittany Kielbasa
Brittany is the communications specialist at Wolverine Power Cooperative. Brittany and her husband, Carl, live in Cadillac where they enjoy spending time outdoors and enjoying all that Northern Michigan has to offer.