My mother Alice one day not long ago told me about a ride she took on a single-engine plane as a young girl. Born in 1920 she grew up in Nahma on Big Bay de Noc with her seven siblings.
She said that Pup Ranguette had a plane at the Nahma airport.
"What? There was an airport in Nahma?"
She smiled and explained that it was west of Nahma on the shoreline running parallel to the road going out to  St. Jacques. Having spent my youth in Nahma, I never saw any airport or beach; it was an area covered with water and weeds everywhere.
Later that summer we visited my mother's brother and wife, George and Ruthann Ritter, in Nahma. I asked my Uncle George about the airport and he took my mom, myself, and my two young sons onto a two-rut road. We made our way to an expansive beach on the shores of Lake Michigan.
My uncle showed me the cement grooves that held the airport hangar doors.
More impressive were the large boulders still visible, yet in disarray, spelling out NAHMA in 15×10-foot letters signaling to early planes where to land.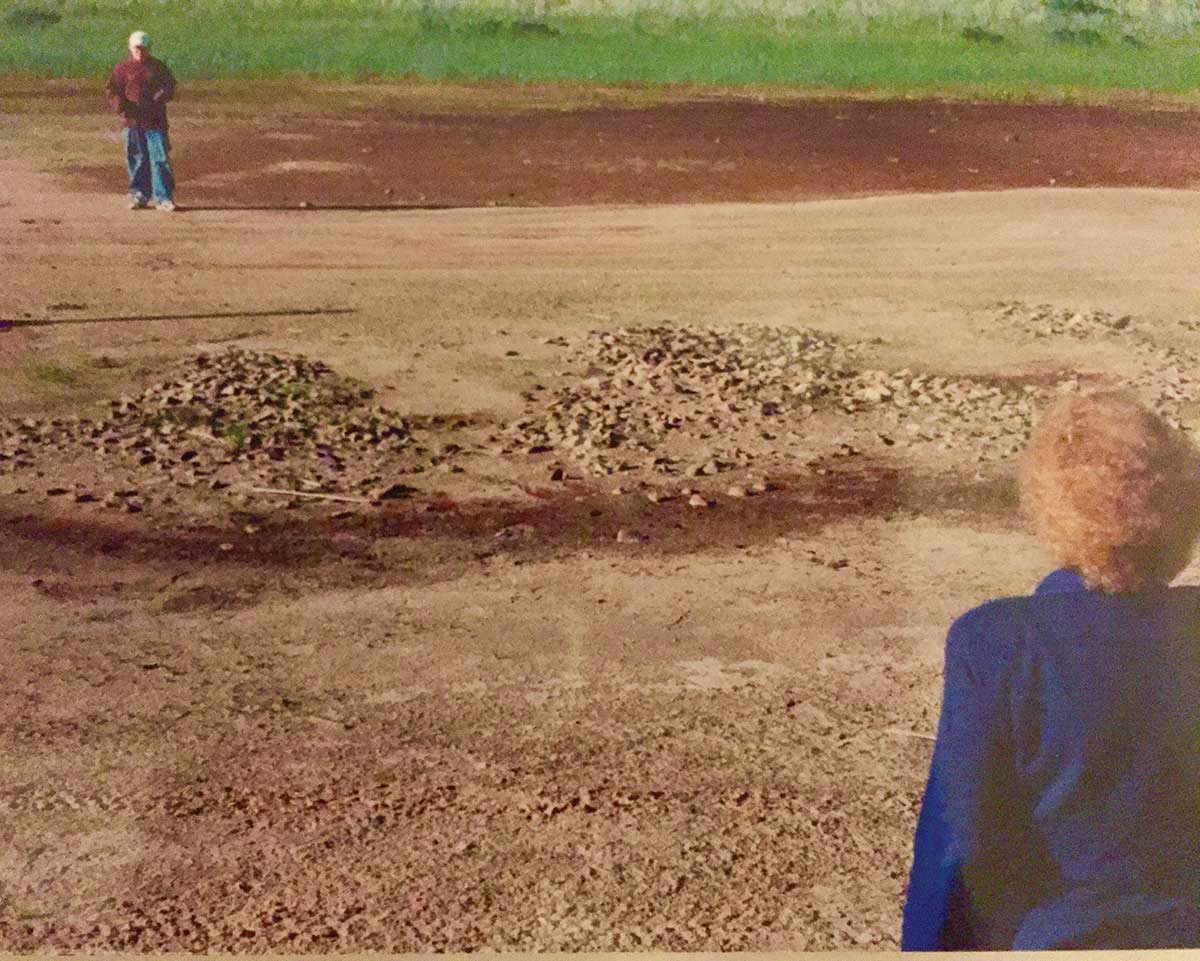 I said to my mom, "I've never seen this beach before." She tapped me with the back of her hand and said, "You haven't lived long enough," educating me to the cycle of the big lake and life.