Trees beautify our neighborhoods, and when planted in the right spot, can even help lower energy bills. But the wrong tree in the wrong place can be a hazard…especially to power lines.
Avoid the following mistakes so your tree doesn't cause you problems in the long run.
Not considering the height of the tree at maturity
Any tree that can grow as tall as 25 feet or more should not be planted near overhead power lines. A mature height of less than 15 feet is recommended.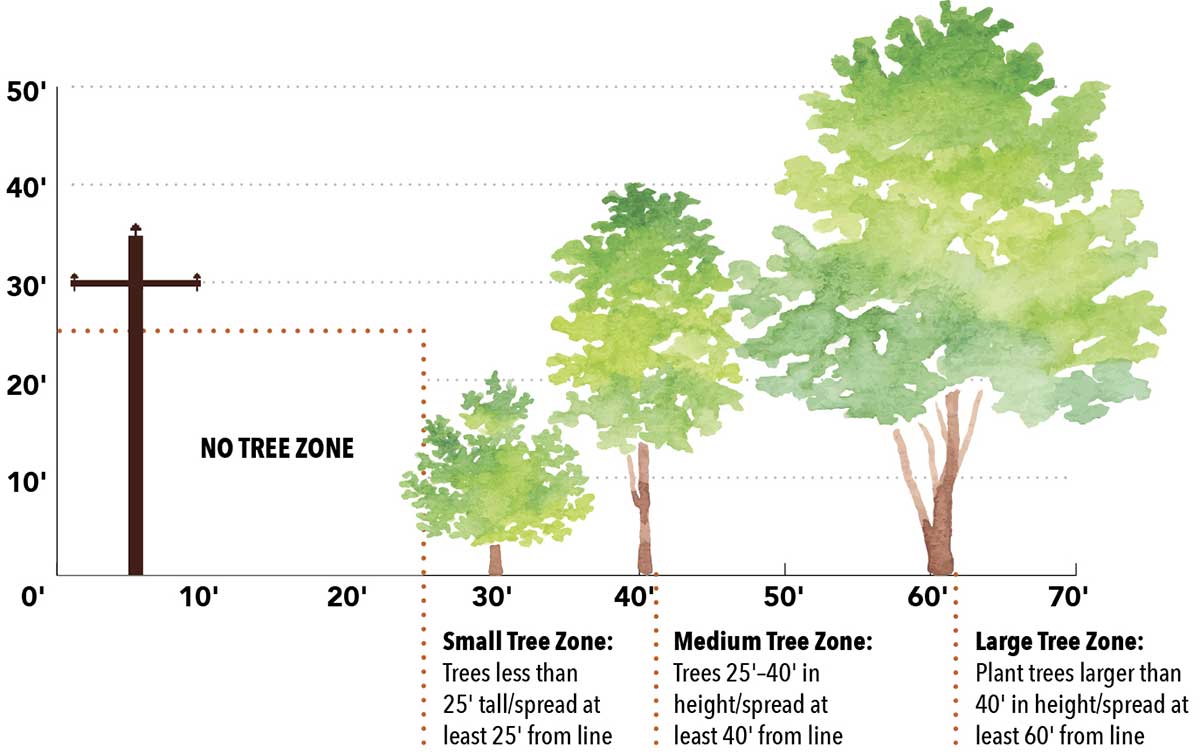 Planting near underground utility services
Tree roots can grow and interfere with underground pipes, cables and wires. Future repairs to these facilities could also damage the health and beauty of nearby plants and trees.
Before you reach for a shovel, call 811 to get your utility lines marked.
Planting too close to above ground electrical equipment
Keep areas around electric meters, transformers or other electrical equipment free of any vegetation that could limit utility service access. It's a good rule of thumb to leave 10 feet of clearance in front of the transformer doors so technicians can easily access it for repair work. It's also recommended to leave about 3 feet of space on the other sides, as transformers can overheat without enough air circulation.
By being smart and avoiding these mistakes, your tree should provide you many years of trouble-free shade and enjoyment!