In honor of Lineworker Appreciation day, April 9, the graphic below shows Michigan's cooperative linemen by the numbers. 
As the "first responders" of the electric co-op family, lineworkers perform around-the-clock duties in dangerous conditions and challenging situations to keep power flowing and protect the public's safety. 
To give them a shout out,  use the #thankalineman hashtag on social media on April 9.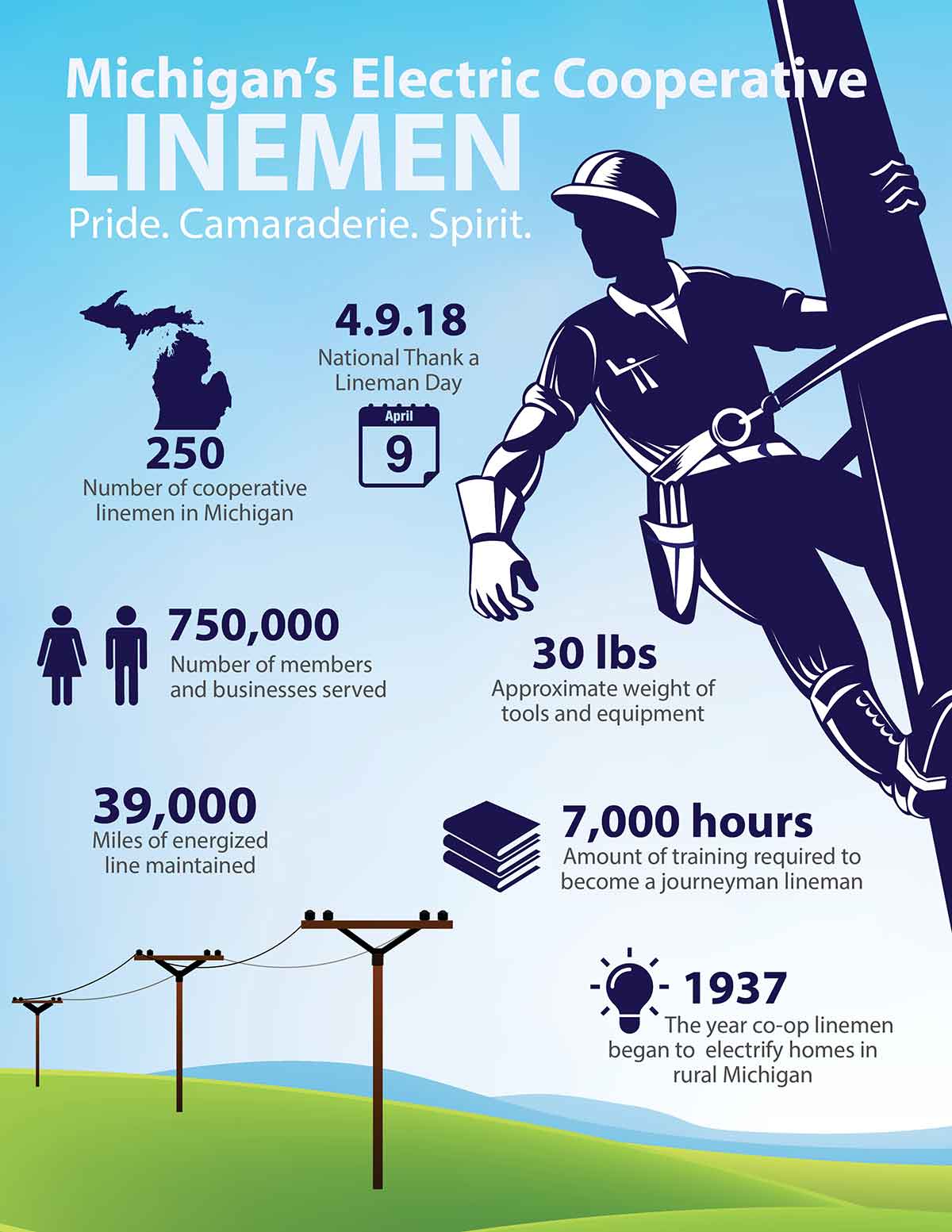 We honor the hardworking men and women who keep the lights on. Resolutions adopted by the National Rural Electric Cooperative Association (NRECA) explain it best: 
"Whereas linemen leave their families and put their lives on the line every day to keep the power on; Whereas linemen work 365 days a year under dangerous conditions to build, maintain and repair the electric infrastructure; Whereas linemen are the first responders of the electric cooperative family, getting power back on and making things safe for all after storms and accidents; and Whereas there would be no electric cooperatives without the brave men and women who comprise our corps of linemen; Therefore be it resolved that NRECA recognize the second Monday of April of each year as National Lineman Appreciation Day and make available to electric cooperatives, materials and support to recognize the contributions of these valuable men and women to America's Electric Cooperatives."