As a child, Leonda Kessinger Shroyer spent hours exploring flea markets with her Kentucky grandparents. With each visit, she looked forward to their flea market finds and discovering new treasures. This early fascination with knickknacks and vintage memorabilia stayed with her as she later taught English, speech, and performing arts for Decatur Public Schools. "During my 30 years of teaching, I often scoured thrift shops and yard sales for books, stage props, costumes, and other classroom items. Once retired, I decided to turn this hobby of treasure hunting into a self-supporting business," Shroyer shared.
Her venture, Junque Gypsy, began 10 years ago as a vintage shop on Etsy.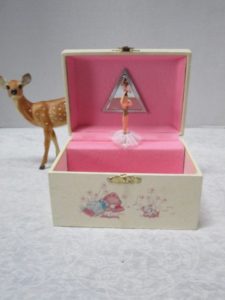 Perusing her online store, it's easy to see why the business has garnered so much success. While some shops promote the latest trends, Shroyer speaks to the soul of her customers as she seeks out, restores, researches and then resells vintage toys, clothing, housewares, games, jewelry, handbags, books and linens that spark memories and, yes, joy. Popular selling items on her Etsy shop include vintage holiday décor, vintage luggage, and even 1970-era Tupperware and Pyrex, which she describes as "best sellers" since "things aren't made like they used to be."
Junque Gypsy has caught the eye of curators and vintage lovers domestically and internationally. In 2014, the prop master for the television show "Mike and Molly" bought a 1950s folk art figure for the show's set. A pair of vintage rubber boots was once used in a Broadway production of "Oliver." Additionally, one of Junque Gpsy's customers included a Swiss museum that bought a baby christening cake topper for a special exhibit on baptism customs.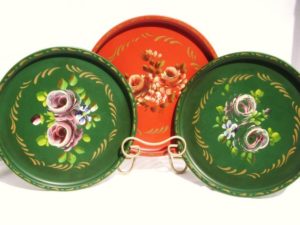 Others just love Junque Gypsy's wares for the memories they evoke. One of these customers included 59-year-old Katrinka, who explained that she purchased a vintage teddy bear to replace her favorite childhood possession, which had been destroyed in a house fire decades earlier. "I have searched for a replacement for at least 45 years," Katrinka wrote. "I was so happy I cried to finally find one. Thank you!"
"Basically, I sell nostalgia," Shroyer concluded. "And that makes me happy."