When Mariano Meconi moved The Meconi Wine Company, founded in 1921 in Canada, to Detroit after the repeal of Prohibition in 1923, he couldn't have imagined the nearly 100-year legacy he would have begun, and the impact he and generations to come would make on the Michigan wine landscape.
In 1936, Meconi relocated his winemaking operations to Paw Paw after purchasing the former Paw Paw Canning Company facility, strategically located alongside the railroad and near the premier grape-growing area of the Lake Michigan Shore Appellation. He also renamed the company St. Julian Wine Co., paying respect to San Giuliano, the Patron Saint of Faleria, Italy, where Meconi was born.
"St. Julian is now 3rd and 4th-generation owned and operated," said Justin Weeks,
St. Julian Marketing Director. "Many family members are involved and passionate about the wine and spirits business."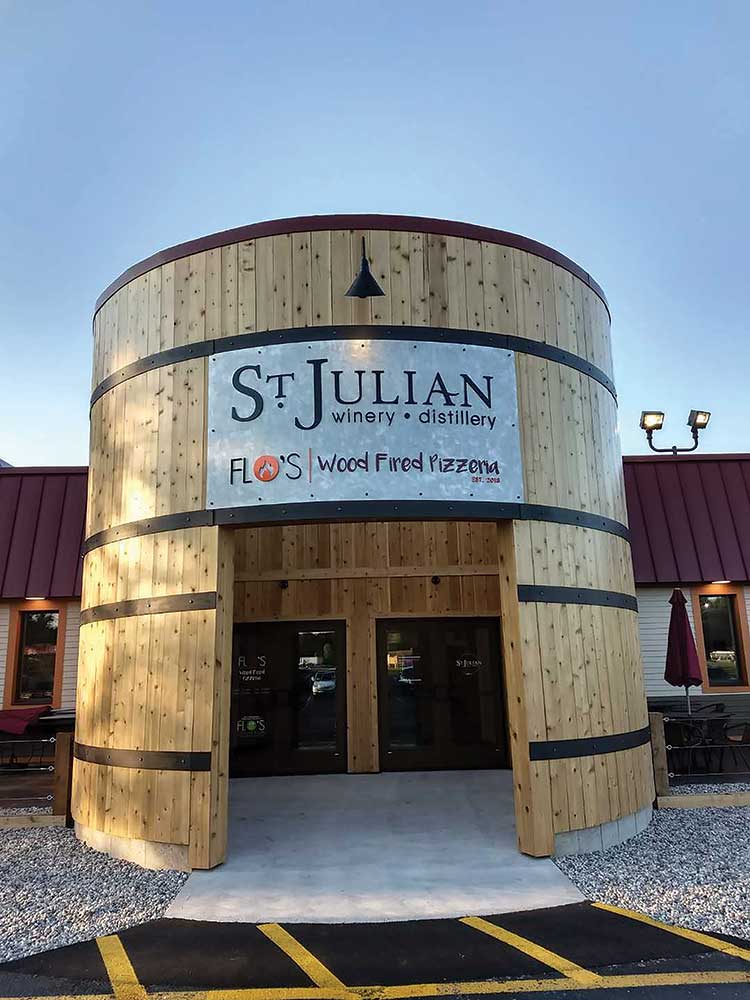 Wine and food pairings are a match made in culinary heaven. This summer, enjoy this Melon & Proscuitto Skewers recipe from St. Julian Wine Co. as an appetizer or light dinner with a side salad along with their 2018 Chambourcin Rosé—a fruity dry rosé is a perfect complement to this sweet and salty appetizer.
Family is a common theme in the St. Julian story, with generations of Meconis working alongside Mariano himself until his retirement in the late 60s, including his grandson, David Braganini, who took over operations in the late 70s. At the time St. Julian was producing 300,000 gallons of wine and had 35 employees. He continued stewardship of the company
until 2016.
While Meconi's heritage was entirely Italian, the deep roots and family ties made in Michigan have survived the winemaker.
"St. Julian is committed to using only Michigan fruit in all of our products," said Weeks. "That's been a principle since the beginning of the company. It's this amazing fruit that brought St. Julian to the area, and we intend to honor that."
St. Julian builds its family around those ties to the community where it has grown its business. They now have six tasting rooms, including the home base in Paw Paw (Frankenmuth, Union Pier, Dundee, Rockford, and Metro Detroit), most along that same Appellation line, with the exception of the Detroit tasting room, a nod to Meconi's original relocation to Michigan.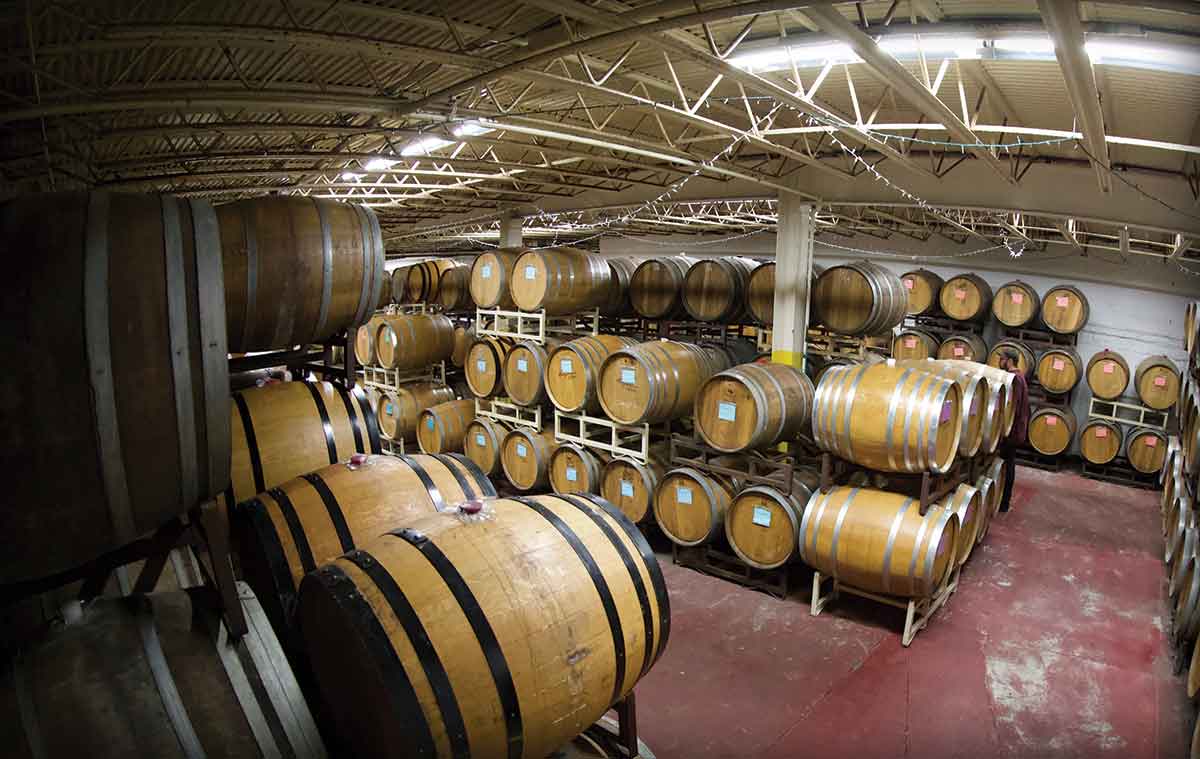 Through its name changes and expansion, St. Julian wine has become the most award-winning winery in Michigan and boasts over 100 products. Additionally, our winemaker Nancie Oxley continues to innovate with new grape variety planting, recruiting new growers, and creating new and exciting products.
"We really do want to make sure there is something for everyone," said Weeks. "Sweet and dry wines, brandy, spirits, cider, even juice for the kids—all made from Michigan fruit."
St. Julian's staff talks about the winery's accolades with humility: "When you're in business almost 100 years, you're gonna win some awards." And they have an open-door policy toward novice drinkers and wine snobs alike: "Just drink what you like." The staff embraces the notion that we're all a part of the Meconi family, and everyone is welcome, just as they are.
St. Julian, now under the stewardship of John Braganini, his wife, and two sons, has the capacity to store over a million gallons of wine/cider/spirits and has well over 100 employees. But the sense of tight-knit kinship is still felt in each tasting room. It's a feeling that stopping to explore the flavor and honor the earth are perhaps some of the best ways to build community and family wherever you go.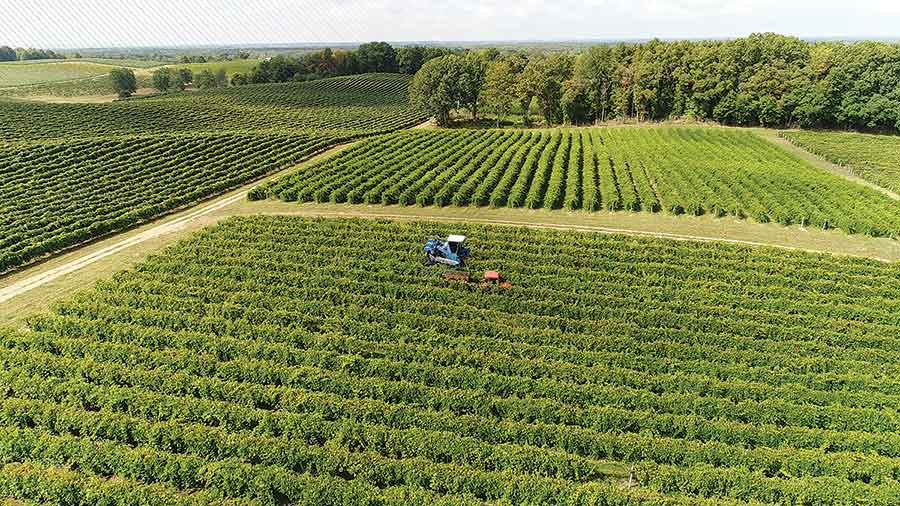 Time is a great teacher. Maybe it takes a hundred years to learn the most valuable lessons, but if we look closely at the stories of St. Julian, it's easy to remember that family—in all the varied and surprising ways it shows up in life—really is what makes life sweet.