By Janene Rawlinson, Midwest Energy & Communications Member
---
Imagine rows of purple flowers and the scent of lavender in the air. In addition to its beauty, lavender is sought after for its medicinal properties, fragrance, and use in food and beverages. You can enjoy all things lavender at our inviting Shades of Lavender Farm in Mattawan, Michigan.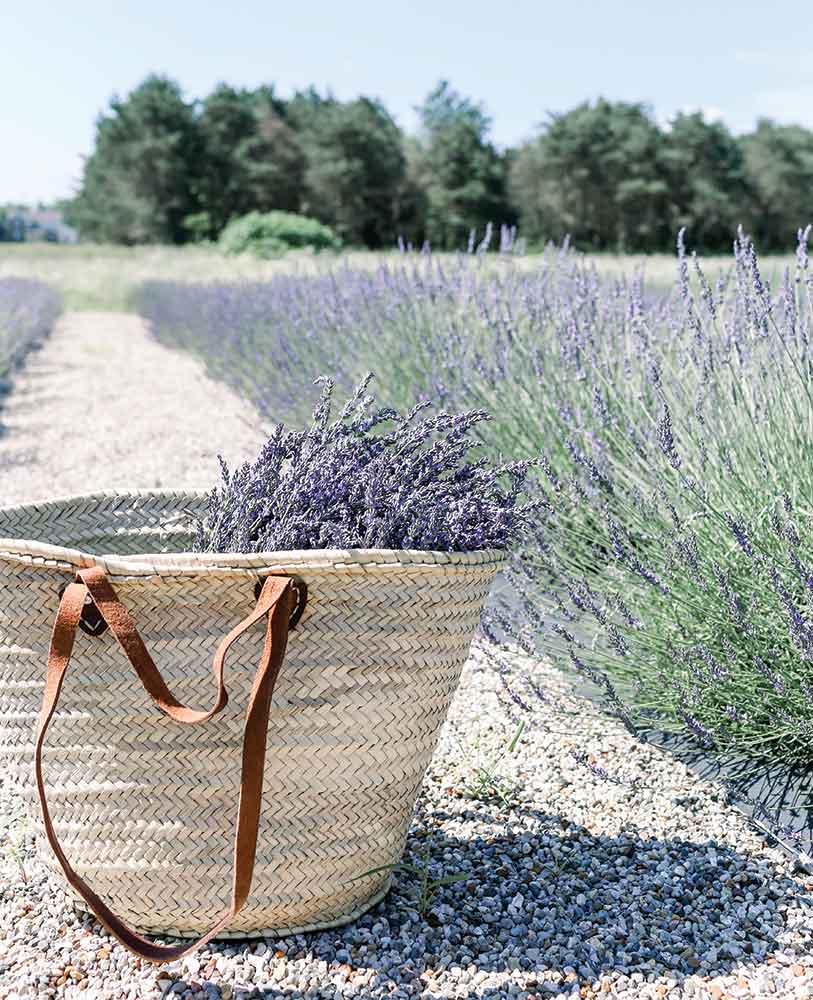 My husband, Scott, and I own the lavender farm. It's a story that started out very unromantic and somewhere along the way turned into a blessing that we never expected.
It all began with Scott's statement, "We need to make this land work for us."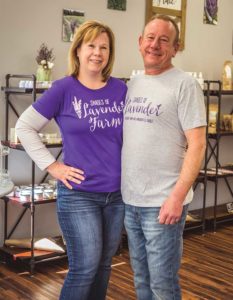 I began to research what types of plants grow well in our soil conditions. And when lavender popped up, I became intrigued. I was a full-time dental hygienist at the time, and also going to school for my bachelor's degree in business. I figured that I would kill two birds with one stone and do my business plan on lavender farming. I quickly became enamored with the history, versatility and benefits of lavender. I was hooked.
Fast-forward four years, and our entire world has changed into something most people only get to dream about. We opened to the public in June 2018, and the response from customers has been nothing short of phenomenal.
Try These Sweet Lavender Treats

Enjoy this sweet Lavender Honey Cookie recipe, from our kitchen to yours!

Lavender lemonade it the ultimate refreshing summer drink. Here's a great recipe.
We offer u-pick lavender during the high season of June and July. We also have a farm market full of handcrafted bath and body products. Visitors can watch us make the products at the shop with lavender harvested on our farm.
Want to try a lavender treat? Our certified kitchen allows us to make amazing lavender recipes. The shop is open for most of the year, closing in January and portions of the winter. The blissful aromas in our shop are worth the trip anytime of the year!
We have over 1,200 lavender plants in the ground, featuring 12 different varieties. The flowing fields are absolutely beautiful when in full bloom, with colors ranging from white to deep purple. There is a constant calming hum from the thousands of happy honeybees that flutter from one plant to the next. Our beekeeper, Stacy, tends to our bees, and they, in turn, help us make sweet lavender honey.
Our mission for the farm is to provide a warm, inviting, tranquil destination for our community to enjoy where the atmosphere creates peace and calm. Our farm is a place that friends and family gather together making memories that last a lifetime. We strive to unlock the beautiful wonders of nature through teaching, listening, resting and play. We would love to welcome you to Shades of Lavender Farm! Visit our website, shadesoflavenderfarm.com to plan a visit. We are located at 47222 24th Street, Mattawan, Michigan.
Phone: 269-668-5267
Facebook:@shadesoflavenderfarm
Instagram: @shadesoflavenderfarm