If it takes a village to raise a child, then it most certainly takes one to raise a brainchild.
Little Bay Boards, the brainchild of Jason Thelen, is the well-loved Stand Up Paddleboard (SUP) darling of Petoskey. Indeed, it was the community of Petoskey that inspired Thelen to turn a dream into a successful business.
Today, Thelen has carved out more than just a great company, he has created relationships with many other local business owners and friends.
And that, Thelen notes, is one of his greatest successes.
Thelen, a Petoskey resident and great-great-great-grandson to Chief Petoskey—a legendary figure amongst the native Odawas and the namesake of both the town and Michigan's state stone—hadn't intended to build a thriving artisan SUP business. He, like most Michiganders, was looking for a way for his family to enjoy the nearby water and lakes.
"That's the thing about Michigan," said Thelen. "You want to get out on the water as soon as possible and stay out as long as you can."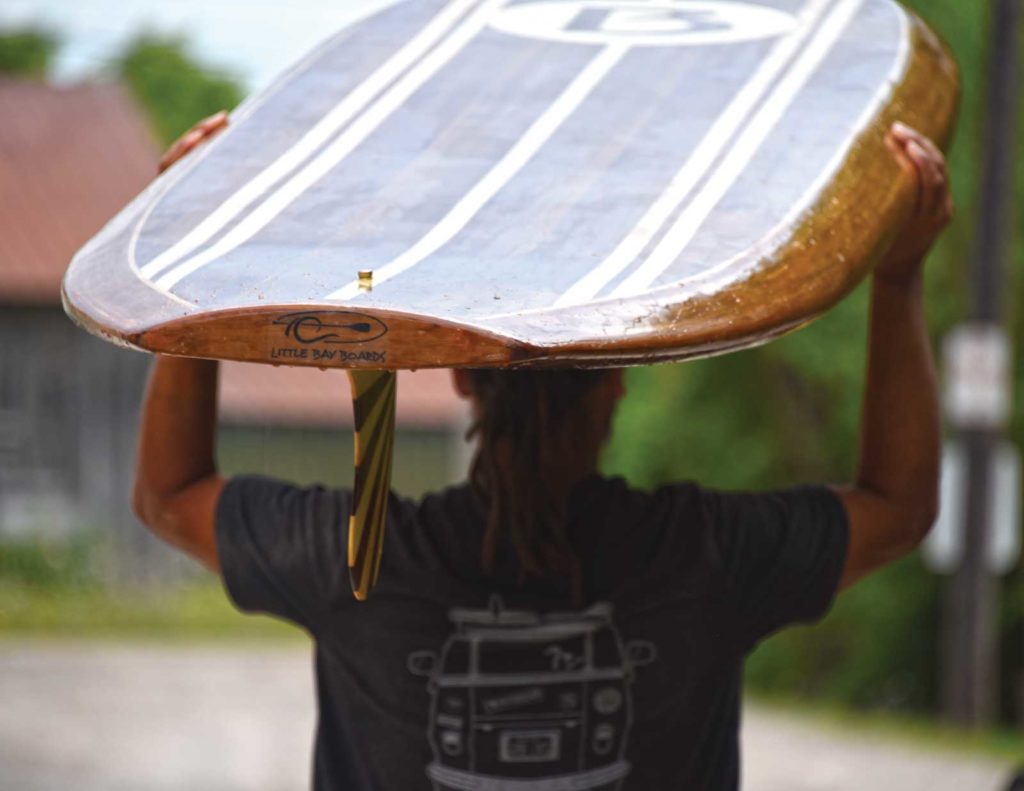 So, Thelen, who at that time worked as a full-time carpenter, tried his hand at building his own stand-up paddleboard. After scouring the internet for how-to's and professional advice, from the likes of Paul Jensen, godfather of the hollow wood paddleboard and Jason's mentor, he opted to start with a smaller board for his then 9-year-old daughter.
"From there, things went in a way I still don't quite understand," said Thelen.
It began with strangers at the beach coming up to their vehicle, admiring the board and asking where they got it.
Then people asked how he'd done it himself. Finally, Thelen's wife asked if he thought he could build another one. So, he did. Then he sold it. Then, he built another board and sold that one, too.
As with many small businesses, there was a time when Thelen had to make a decision to stay with his full-time carpentry position or take a leap into this SUP venture.
With the support of his family, Thelen jumped. Or, rather, he paddled.
With each leap of faith, another answer, another supporter, another order would arrive.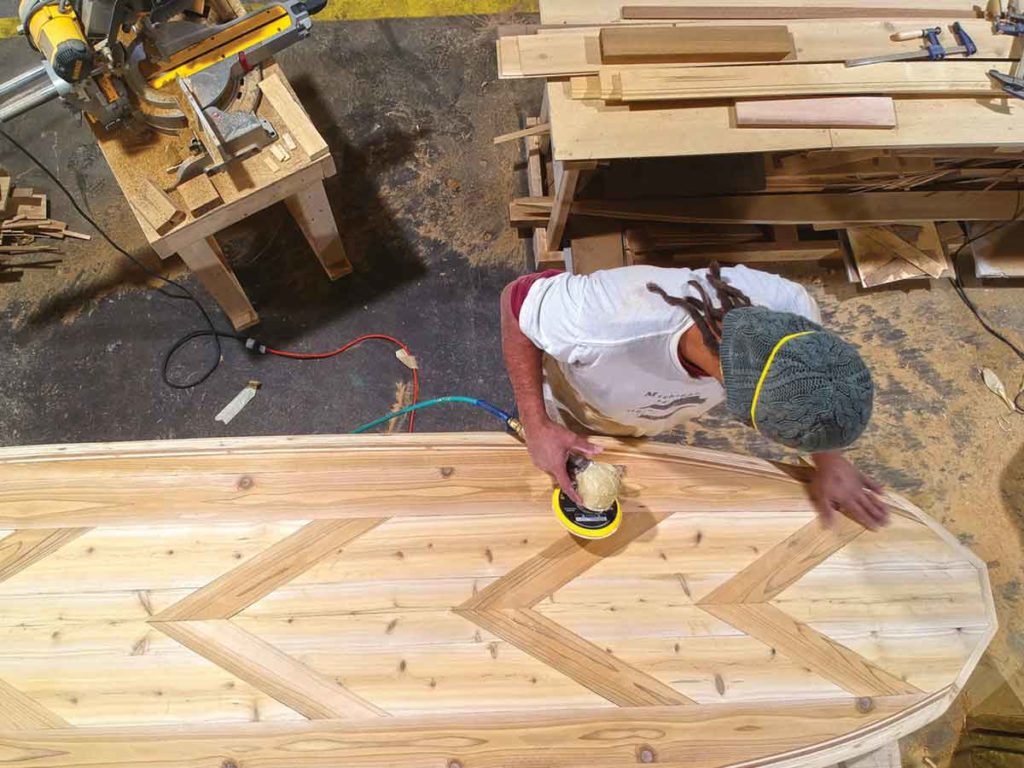 Community members, like the owner of a local boutique, Lake Affect, offered space to showcase a board. Local friends and neighbors set aside wood cut-offs and leftovers that they thought Thelen might be interested in using. A friend and owner of Northern Territory Imaging and Design offered his services to help Thelen reach and connect with more people. T-shirts and the website were all created by folks from the neighborhood.
Eventually, his now-business partner took over the day-to-day details to give Thelen more time to create.
His business neighbor from Mary Bea Art was a daily inspiration on his creative process. Even the Little Bay Board's landlord was a source of support as he lent his own machinery and tools to help Thelen develop his craft.
Of the nearly 6,000 residents in Petoskey, Thelen notes that some days it feels like nearly everyone in the community has, in one way or another, had a big impact on Little Bay Boards.
"Things have grown beyond my dreams. We have boards that we've shipped to Switzerland and Australia," said Thelen.
"But in the end, I'm building these boards and this business with the local people I see every day at the grocery store. I feel like the [entire Petoskey] community is giving our company…this big, loving hug that helps us grow."
See How The Boards Are Made