In 2012, Dakota, now 26, and Garret, now 23, Porter shot an application video to appear on ABC's "Shark Tank," a reality TV show that features entrepreneurs pitching their ideas to a panel of potential investors or "sharks." The brothers' product—an aftermarket LED light system for action sports equipment like snowboards, surfboards, and skateboards—ended up beating out the initial 40,000 applicants and they had hopes of ending up on the show with an investment deal. This is where many "small-town dreamers make good" stories begin, but that's not quite the case for the brothers' company, ActionGlow.
The Porters' story actually starts back in 2012 when the two were just 16 and 13 years old. The Cherryland Electric Cooperative members, like many from the Traverse City area, were avid snowboarders and were looking for a way to trick out their boards to stand out on the hill. They imagined an LED light system that could be attached to their boards, making an impact on their evening runs. There wasn't anything like it on the market, so the Porters ordered parts, tinkered around, and took their lighting systems out for a trial run a couple of weeks later.
"We went to Mt. Holiday for the first run," said Dakota. "It felt like everyone on the whole mountain stopped to look. When we hit the bottom, a group gathered, asking where they could buy one."
That would have been enough for many teens, just the look of approval and high-fives from their friends, but it wasn't for the Porters.
The former Eagle Scouts took their fundraising skills and raised just enough to apply for an LLC and begin the process of patenting their idea. In 2013, the teens took their revised design online. Within 48 hours, the entire stock they'd built sold out.
In the meantime, "Shark Tank" was gaining popularity, and the brothers made their first audition tape in 2012 for Season 4. They didn't make it onto the show, but a year and a half later, a producer checked in on the brothers, who were busy taking their product to trade shows and filling orders. They were asked to apply again for Season 6. The brothers obliged, only to get the call that they wouldn't be moving forward.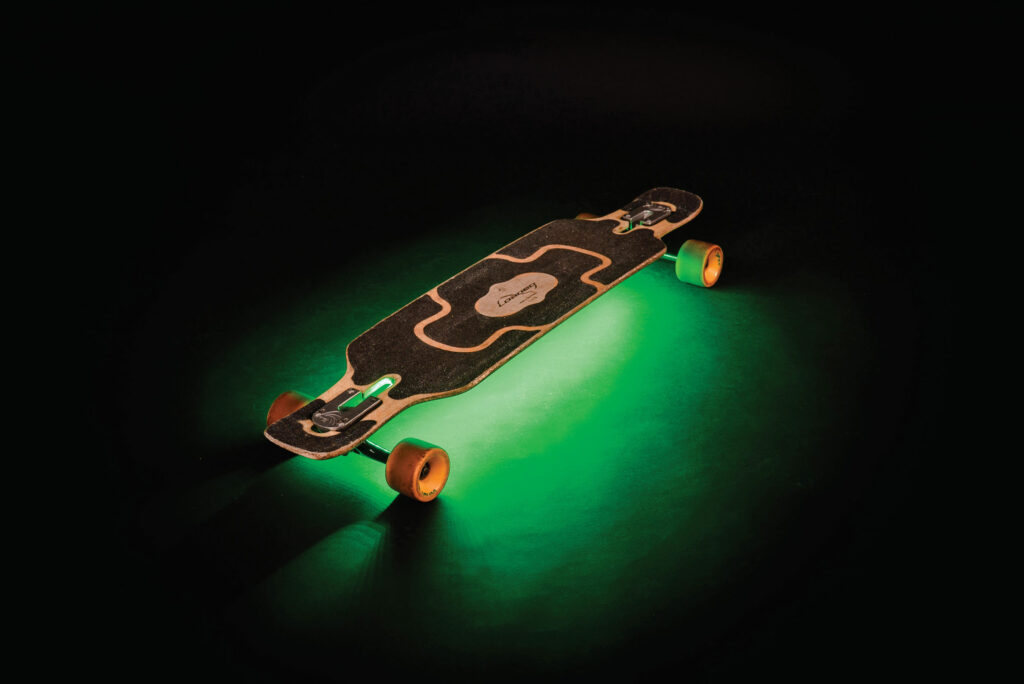 "It was disappointing," said Garret. "But we knew this wasn't the end of our business, just this particular opportunity."
In 2016, a familiar ring from Shark Tank producers came with a request to apply a third time for Season 8. And you know what they say about the third time being the charm?
"We were so excited. We knew this was it. We even took our parents to dinner to celebrate," Garret said. "Unfortunately,
it wasn't."
This kind of disappointment might plant more than a seed of doubt for many entrepreneurs, let alone two young people getting their feet wet in the business waters, but not the Porters.
"We watched our dad and mom work hard their entire lives," said Dakota. "We never thought this would be easy. We just knew to keep working."
As the brothers made connections in the business community and with local investors, their business continued to grow. Their product was being refined, allowing them to network with professional athletes and brand sponsors.
After high school, ActionGlow became the brothers' full-time focus. But Garret hadn't forgotten about the Shark Tank dream. In 2022, he filled out the application again without telling his brother. A couple of months later, a familiar email came from the show. Garret had to come clean to Dakota, and the two decided—this would be their last try. But much like the grit that comes with action sports—they gave it one big, final shot. That's what landed the Porters on Season 14 of Shark Tank, eventually leading to the backing from "shark" Robert Herjavec, who made a $200,000 investment and took a 30% stake in the company. This was 10 years after their first audition tape.
"We don't know what was different this time. Maybe we paid our dues," said Garret. "But for sure, we tell young people that if they have an idea—to go ahead and do it now. There's so much to learn and so much less to lose. Take the risk because being young is the perfect time to fail."