When a large mass of black suddenly appeared in the Straits of Mackinac, motorists on the bridge called the Mackinac Bridge Authority to report a potential oil spill. But to the bridge personnel and bird lovers who follow such things, they knew it wasn't an environmental disaster, but rather a natural wonder.
Every winter, masses of birds flock from their northern habitats to seek warmer weather for the cold season ahead. Many of them take a rest in the Straits of Mackinac, including the redhead duck. What is normally a floating group, or raft, of about 7,000 made a bigger splash by topping out at about 25,000 during this year's annual Christmas bird count.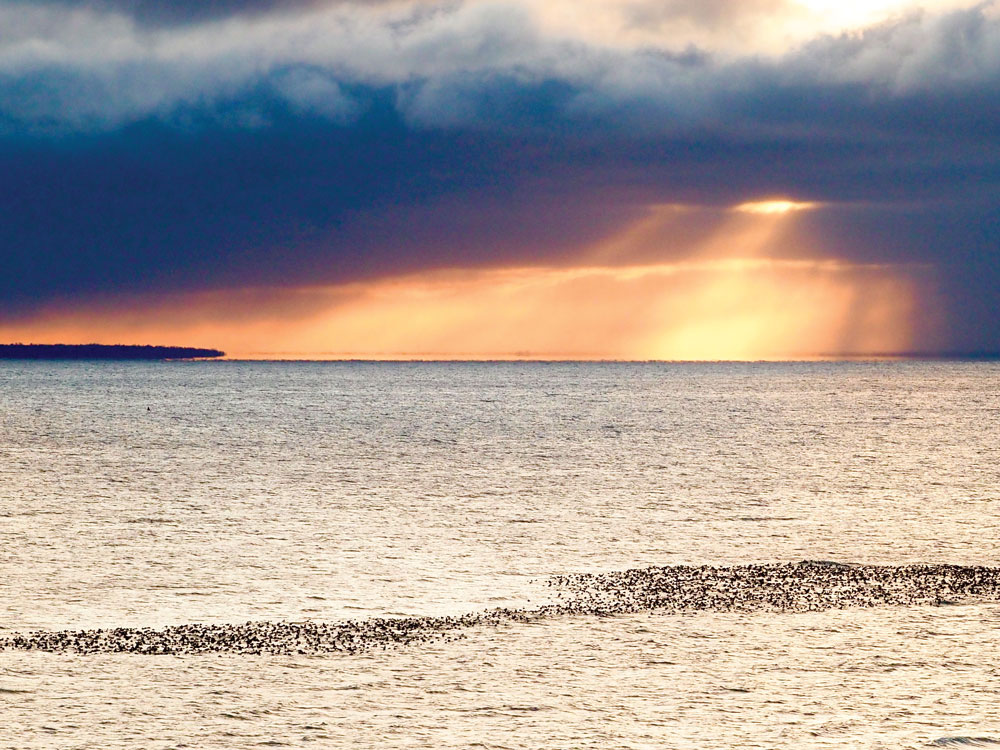 "We've never seen anything like this," said Straits Area Audubon Society member Steve Baker. "We certainly see peaks some years, but this was an explosion that was really remarkable to witness."
Redheads are a species of diving duck known for massing in groups that reach thousands to tens of thousands during their early winter migration. Large redhead flocks aren't necessarily uncommon in the region this time of year, but the shining cinnamon red heads of the males in the sun were a remarkable sight to see.
The numbers collected during the Christmas season are a part of a nationwide effort by conservation groups who identify an area about 15 miles across, congregate into teams for a day, and compile numbers. Baker was in the group escorted across the Mackinac bridge and permitted to count and photograph the ducks for the Christmas Bird Count.
"This goes back to the 1900s when we started seeing birds, like the passenger pigeon, disappear," said Baker. "Beyond it being a valuable activity that tracks numbers and migration patterns, it's great fun to be outdoors with people who share your passion."
The Straits Area Audubon Society actually takes a much broader approach to its interests and activities. While bird lovers flock to the organization, the breadth of what they are involved in reaches beyond their feathered friends.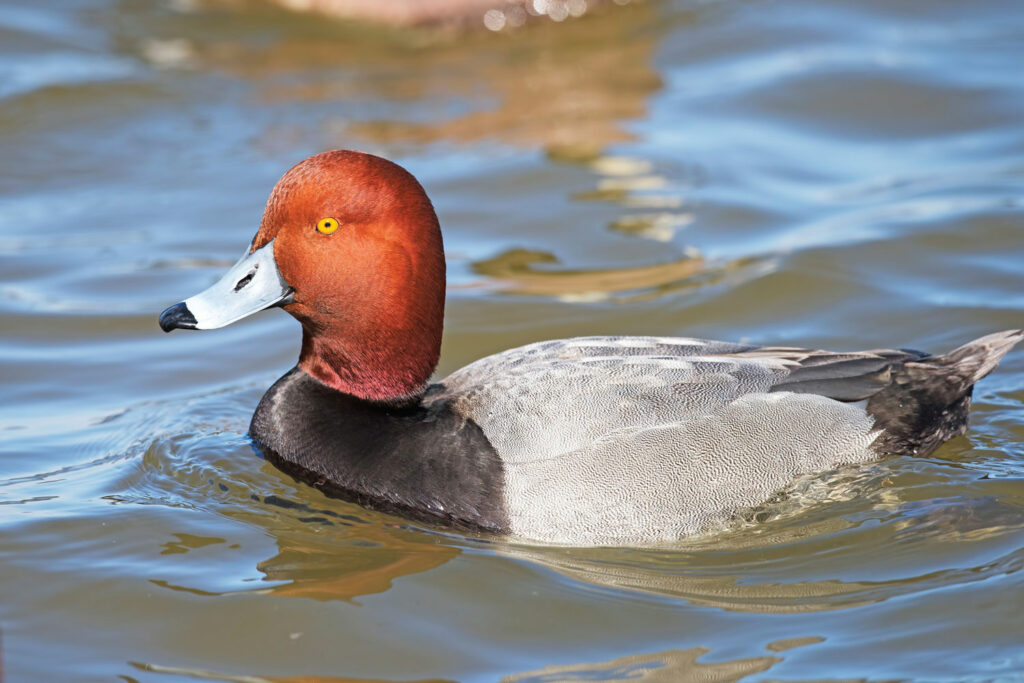 The focus of the Straits Area Audubon Society is to "educate the community, including its children, about conservation and enjoyment of the natural world with emphasis on the local natural communities of wildlife," per its mission statement.
A retired veterinarian, Baker came to the organization as many do. "I was a birder who loved being outdoors and really enjoyed being around a good core group of people. But there's a lot more to the Audubon Society than just birds," he said.
The society also spawned the Mackinac Straits Raptor Watch, a monarch butterfly banding program, and an extensive educational arm.
"Kathy Bricker was a dynamic leader and member of our group who really kicked off the educational part of our programming," said Baker. "She brought so much energy and information to our schools and community."
Bricker, who passed away from ovarian cancer last spring, was a former president of the Straits Area Audubon Society, the founder of Earth Week Plus programs, and the creator of the Snakes Alive program that educated kids throughout Northern Michigan about the outdoors. Bricker's passion and purpose still resonates in the environmental and wildlife community in Michigan. Her efforts show that a single person can impact how generations to come will see, interact, and potentially fall in love with nature.