For many Michiganders who live and breathe for fishing, the Great Lakes Fisherman's Digest could very well be the only resource you need. The Digest was started in 2015 by champion angler John Bergsma, who competed in tournaments for nearly 20 years. His goal for the digest was three-fold: to provide guidance to viewers/readers on where and when to fish, give instruction on how to catch the fish, and introduce people who love the outdoors to potential new vacation destinations. "I ultimately want to help people have a better experience on the water," John said.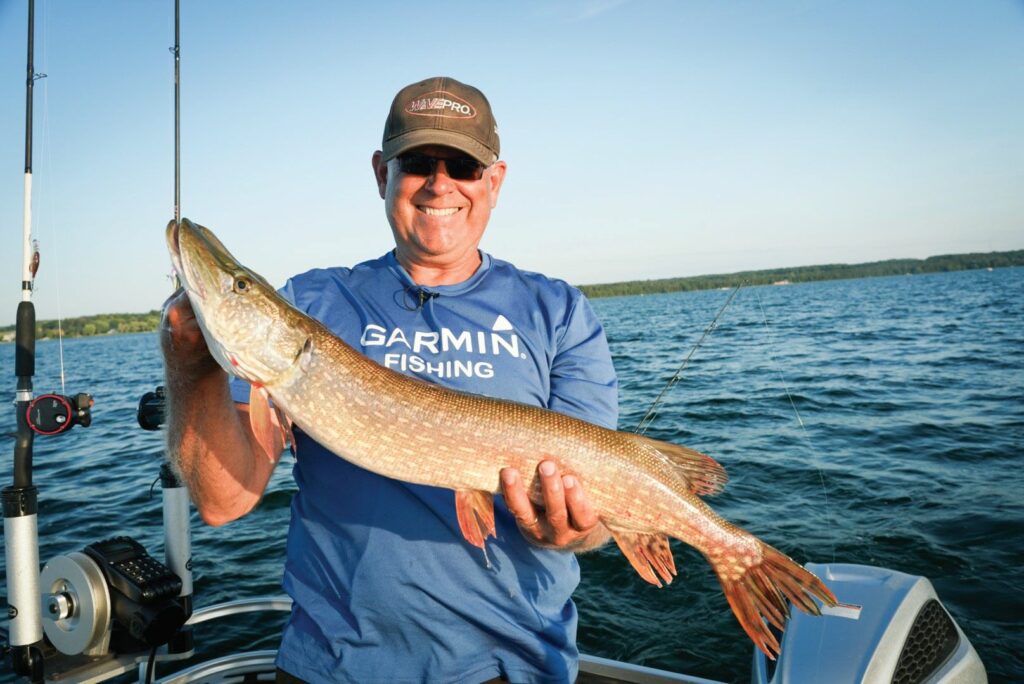 The Great Lakes Fisherman's Digest is comprised of a television program of the same name, a website, and a portable display that John or his cohorts transport between several sporting trade shows. The TV show broadcasts on a weekly basis, rotating between Midwest regions on major market channels. John himself is in many of the shows, but his partners also serve as hosts. Each show features a fishing segment and a spotlight on the town. "Our idea is simple: Identify the best locations for fishing the Great Lakes and then highlight not only the fishing, but the host community as well," he said.
The website, in addition to airing the TV show, features fishing reports and more detailed tourist information such as lodging, dining, recreation, shopping, and maps. The 60×10-foot travel center takes brochures, travel guides, and photos from each partner locale to the trade shows so that people can collect information from all destinations in one place.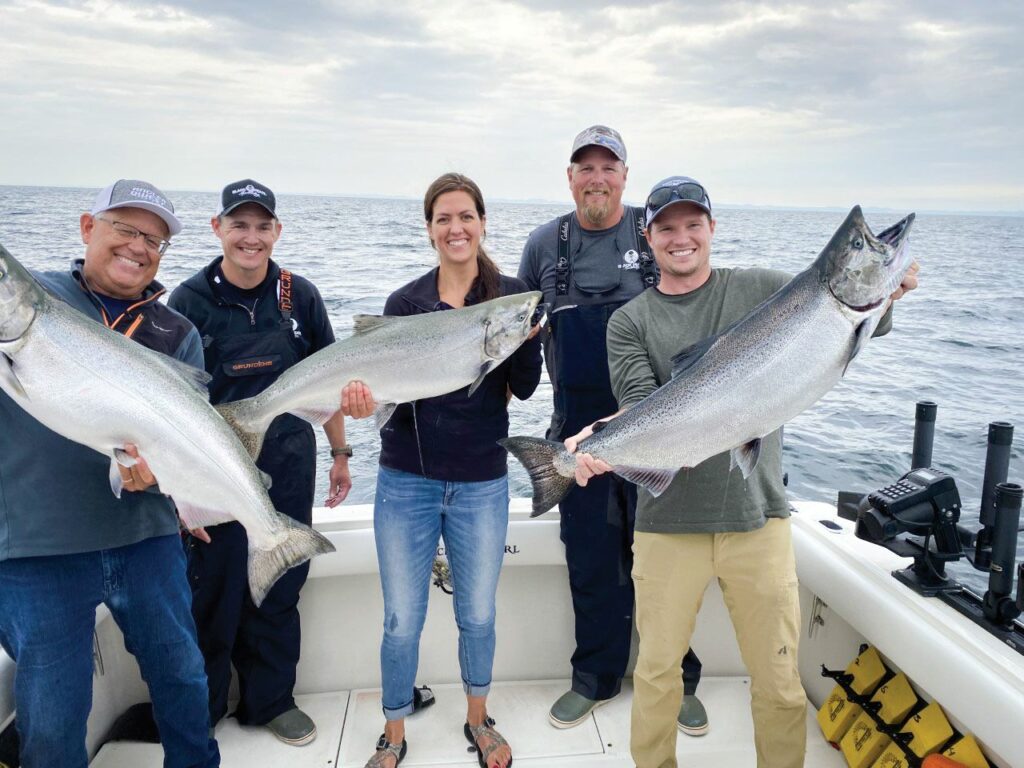 The Digest also has an active Facebook page, with posts that are updated daily. "People visit our website or Facebook page to determine where they want to fish that same weekend—wherever the fish are biting drives people to destinations," John said. "They rely on our advice because of my tournament experience and because I only work with people I know and trust." His Digest partners include bait store employees, fishing guides, and charter captains—all local to the corresponding area.
John, who said he fishes about 120 to 140 times a year, tapes his excursions on most occasions, but some trips are just for pleasure. He is the rare man whose job also happens to be his passion. "The stress of life and anything that's wrong just goes away on the water. You get an ever-changing canvas—from sunrise to sunset, clouds moving through, wind or no wind, birds on the water—you can just forget about everything," he said.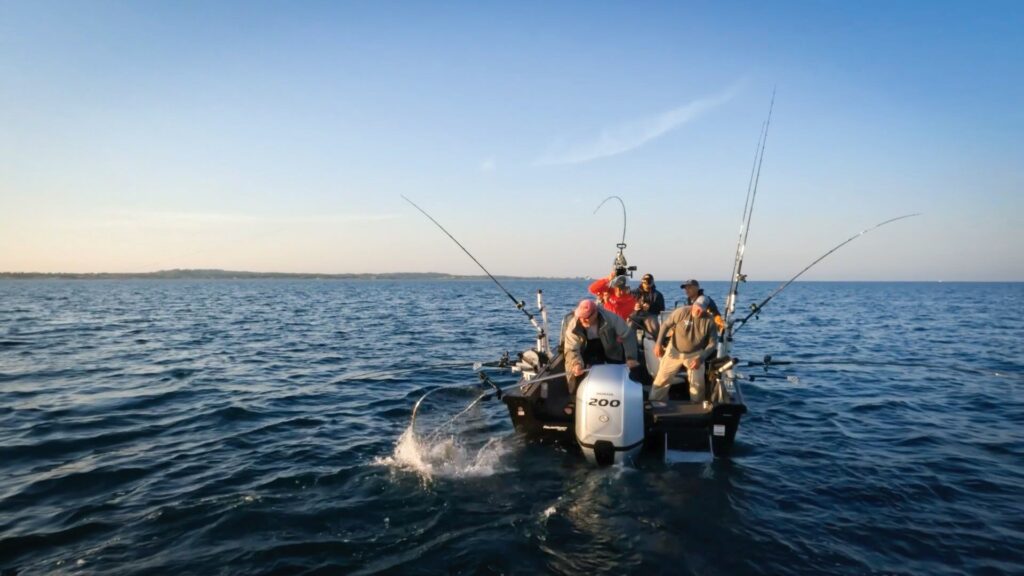 John chose the Great Lakes region as the backdrop for his passion for a simple reason—"It's the greatest single fishing destination in the world," he said. "There are so many different species and types of fish you can catch here, and because of ice fishing, you can fish every single day of the year. And in my opinion, it offers the three most desirable fish to eat: salmon, walleye, and perch." The areas he advertises are generally chosen for two reasons—they have an abundance of fish and they're some of his favorite spots. John says some of the best places for fishing are the most underutilized, so you won't necessarily see hot vacation havens on the Digest. "I recommend that people pick a destination you haven't gone to and spend three or four days there," he said. "Try new lakes and new adventure. Instead of saying 'let's just drive an hour and go to the tourist trap we always go to,' try somewhere you haven't been. You'll have a great time exploring." John also recommends that people go on a charter fishing trip. "It's a great deal for five or six hours on the water. You get to have a fun family excursion, and often, they'll cook for you at the end whatever you catch. I think people who try it once will get hooked," he said (no pun intended).
As for John, he'll continue exploring as long as he's healthy. "I can't imagine a day that going out and exposing great destinations and fishing will not be fun," he said.