Summertime in Michigan can be a scene right out of a fairy tale. An abundance of activities, experiences, and natural beauty that rivals any magical kingdom can be found far and wide throughout the state.
For children, summer can also be a season of opportunity to learn and grow on their own terms. That's why a group of schools serving Barry County came to the YMCA of Barry County with an idea to bring more learning opportunities to children during their summer break. The "Y," which works year-round to provide meaningful experiences and learning opportunities to the community they serve, jumped at the chance to help.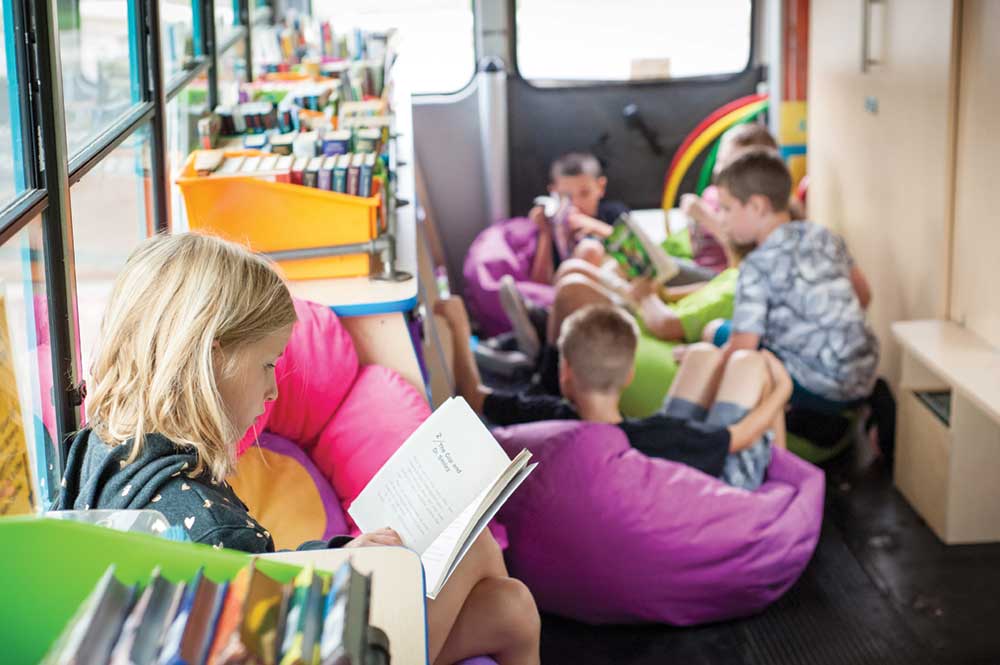 "It's proven that students who don't read during the summer lose months of learning," said Allison Hinton, community outreach director at the YMCA of Barry County. "We've come together with local schools on a mission to keep Barry County kids and families reading all summer."
To make this fairy tale a dream come true, the YMCA developed a program to provide access to books for students during the summer months by bringing the learning to them with a mobile library.
The YMCA was overwhelmed with community support for the project from Bus Cornerstone Donors, and the B. Bus Mobile Library hit the road last summer in partnership with Delton-Kellogg Schools, Hastings Area School System, Thornapple Kellogg Schools, and Maple Valley Schools.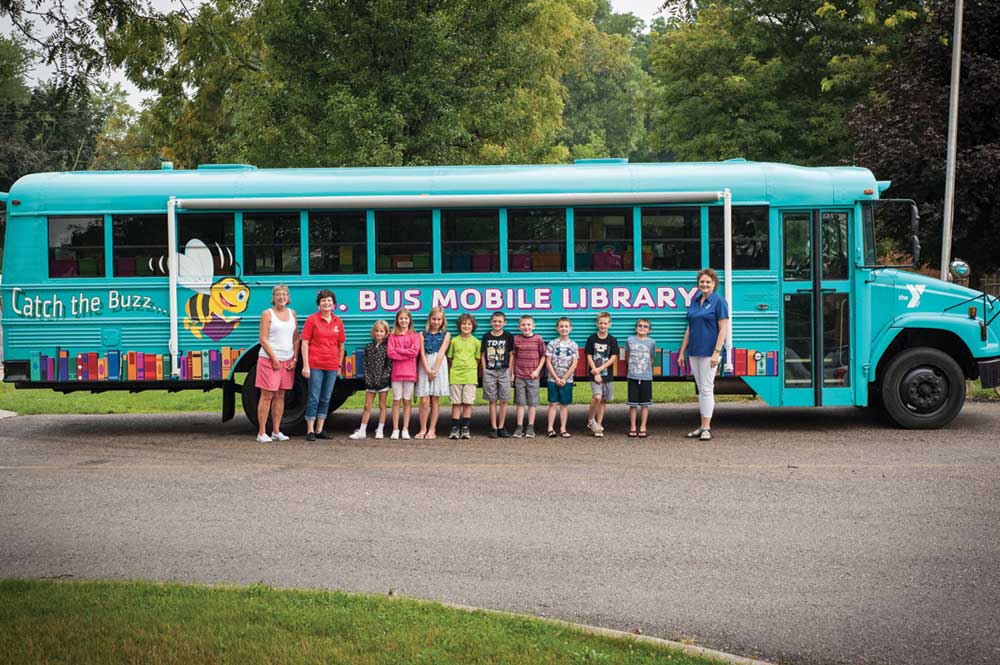 The B. Bus, a renovated school bus filled with more than 5,000 books and activities for children of all ages, makes weekly visits to neighborhoods across Barry County. Each B. Bus stop provides children access to summer reading, hour-long active learning opportunities, and the chance to engage with Y staff members, volunteers, and other area children.
The B. Bus has seen great success since the program's launch last summer—lending more than 2,100 books to 350 children in its first year.
Today, the B. Bus is gearing up for another busy summer—and is even looking for ways to grow the program. As the Y looks towards the future, their goal is to expand the program from visiting communities weekly to offering daily programs to provide engaging educational opportunities for area children.
The YMCA of Barry County is also grateful for the community partnership of Great Lakes Energy, which provided a People Fund grant to help fund the mobile library.
"Receiving the Great Lakes Energy People Fund grant made such a significant impact in our fundraising, and the co-op's support was instrumental in getting the B. Bus off the ground," said Hinton. "It's the little investments you make today that make a big change in the future."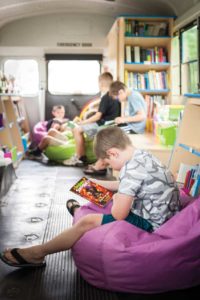 Hinton is also proud of another investment the co-op has made—environmental stewardship. Great Lakes Energy and power supplier Wolverine Power Cooperative now power members with electricity that is more than 60 percent carbon-free.
"We strive to make impactful investments in the communities we serve, and we value that one of our supporters, Great Lakes Energy, is making these types of investments environmentally," said Hinton. "It's a great thing."
The B. Bus will continue their investment in Barry County kids for their 2019 season in mid-June. To learn more about the YMCA of Barry County and their B. Bus Mobile Library, visit ymcaofbarrycounty.org.
To learn about additional ways Great Lakes Energy members can make an impact in their community, visit gtlakes.com/yourpower.
---

Authored By: Brittany Kielbasa
Brittany is the communications specialist at Wolverine Power Cooperative. Brittany and her husband, Carl, live in Cadillac where they enjoy spending time outdoors and enjoying all that Northern Michigan has to offer.