F

rom comforts and cures to sustenance and shelter, the earth is truly a marvel in the resources it provides. For the Grubaugh family in St. Johns, Michigan, it provides them with a livelihood and a means to help its customers enrich their homes, businesses, and communities.

Maple Rapids Lumber Mill is a family-owned and operated business with a reputation for providing high-quality lumber products and services for more than 40 years. After working in the industry for nearly a decade, president Richard Grubaugh, along with his brother, Ken, started the company in 1973.
"We borrowed a portable sawmill to get started and just kept sawing," said Richard. "Since then, we haven't quit sawing, and we've never run out of logs."
Today, two generations of the Grubaugh family now work at the mill—Ken as vice president, Ken and Richard's sister, Catherine Childers (office manager), nephew, Ryan (mill operations and sales), nephew, Greg Armbrustmacher (finance management), and several other nieces and nephews. In addition, three of Richard, Ken, and Catherine's brothers have retired from the mill after more than 30 years of service.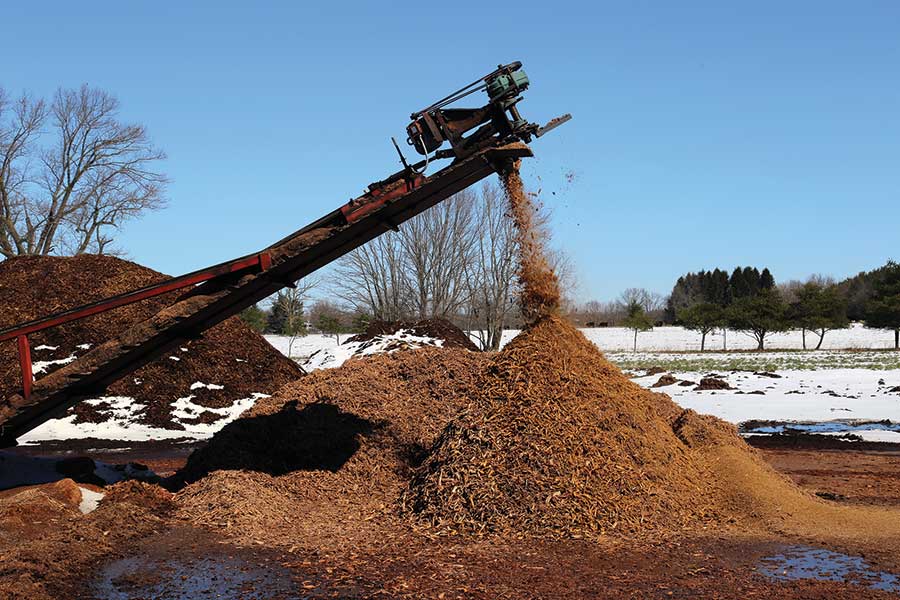 The mill specializes in producing furniture-grade lumber, flooring, trim, veneer, and more, primarily serving customers in Michigan, Wisconsin, Indiana, Ohio, and Canada. A member of the National Hardwood Lumber Association, Lake States Lumber Association, Indiana Hardwood Association, and the Michigan Association of Timbermen, Maple Rapids Lumber Mill also owns a drying facility in Coleman, Michigan, producing kiln-dried lumber, flooring, and trim which ships to customers as far away as China.
"We take great pride in our work and do the utmost to get the most out of every log," said Richard. "We only buy the best grade timber and always deliver on time."
Maple Rapids Lumber Mill employs more than 40 employees at their two locations, processing more than eight million feet of lumber, and drying 1.5 million feet of lumber per year. Among their workforce are sawyers who utilize computers to get the most out of every log, National Hardwood Lumber Association-certified graders, and experts that maintain all of the mill's machinery and saw blades in-house—saw blades that can last for years and are changed twice per day.
The mill receives an average of four truckloads—or 400 logs—every day. Specialists in select cutting of timber for sustainable woodlot management, the Grubaughs take pride in identifying and buying the best grade standing timber from private and public landowners in close proximity to their mill.
"We source most of our logs from within 60 miles but have purchased timber from as far away as the Mackinac Bridge to get the best grade," said Ken Grubaugh. "We're always glad to come out and give a price on timber for no charge, and we're proud that many of our timber growers supply exclusively to us."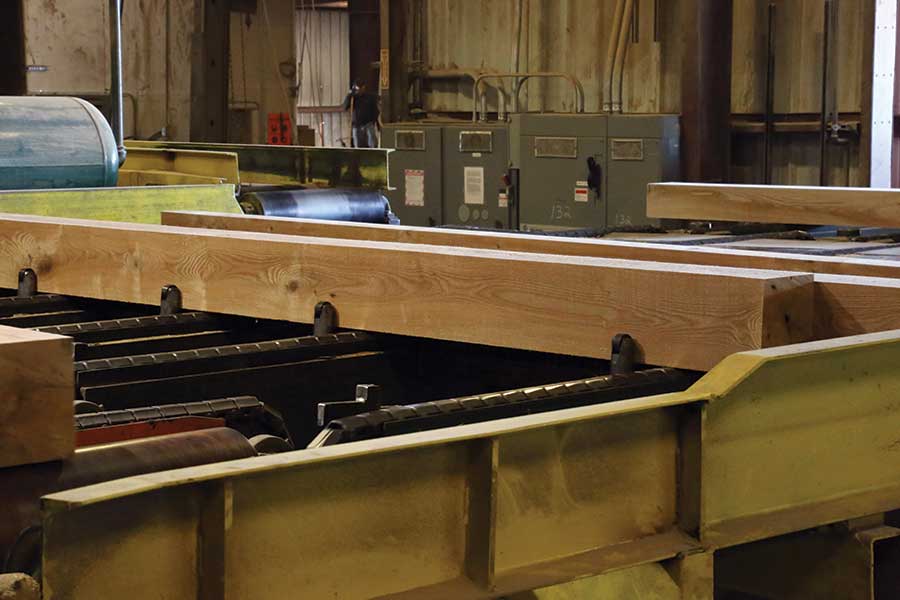 Over the four decades of milling, the Grubaughs have seen the demand of certain hardwoods ebb and flow. These days, the mill's customers request ash, cherry, hard maple, hickory, red oak, soft maple, walnut, white oak, and basswood. While red oak was high in demand for several years, hard maple, white oak, and hickory have risen in popularity recently—a change the Grubaughs are happy to see.
"Trees are a renewable resource and anytime that demand switches is definitely good for the trees," said Ken. "It gives the other trees a chance to grow."
"When woodlots are properly managed, they'll produce forever," Richard added. "We've revisited many of these woodlots six or seven times over the past 45 years. In fact, there are more logs today than when we first started."
Since their business relies on the land, the Grubaughs take their environmental stewardship seriously—evidenced by their certification in Sustainable Forestry Education and focus on minimizing waste. Every part of the logs are used in their milling process. The bark is ground for landscape mulch. Chips are sent to a paper mill for paper and cardboard products, as well as used for playground material. Sawdust is also sent to farmers for use as cow bedding.
"We try to do all of our jobs with the utmost care and be good stewards of the land," said Ken.
The mill has also made significant investments over the past decade into energy efficiency efforts, installing new compressors, motors, and drives to improve the process and reduce energy consumption—efforts the Grubaughs are glad to have partnered with HomeWorks Tri-County Electric Cooperative to implement.
"Tri-County through the years has given us good service, good power, and helped us on projects for efficiency," said Ken. "We're in a highly competitive business. Any time we can save a little is very important and HomeWorks has helped."
The Grubaughs also appreciate HomeWorks Tri-County Electric and power supplier Wolverine Power Cooperative's commitment to environmental stewardship. The cooperatives now power all members with electricity that is more than 60 percent carbon-free.
"I think Tri-County doing their part is great," said Ken.
To learn more about Maple Rapids Lumber Mill, visit maplerapidslumber.com, and to learn about other HomeWorks members using their "homegrown" power for homegrown products in their communities, visit bit.ly/HWHomegrown.
---

Authored By: James Curtis
James Curtis is the director of communications at Wolverine Power Cooperative. James and his wife and daughter live in Cadillac where they enjoy making music and exploring the Michigan outdoors together with their ancient, yet spritely, miniature pinscher, Dakota.