This month's cover story features the fun-loving Cops & Doughnuts bakeries. So, what better than to pair a few of these business-savvy police officer's favorite baked goods with some popular Michigan—made beers. It's a fun idea for dinner parties, tailgating or lounging around the fire pit.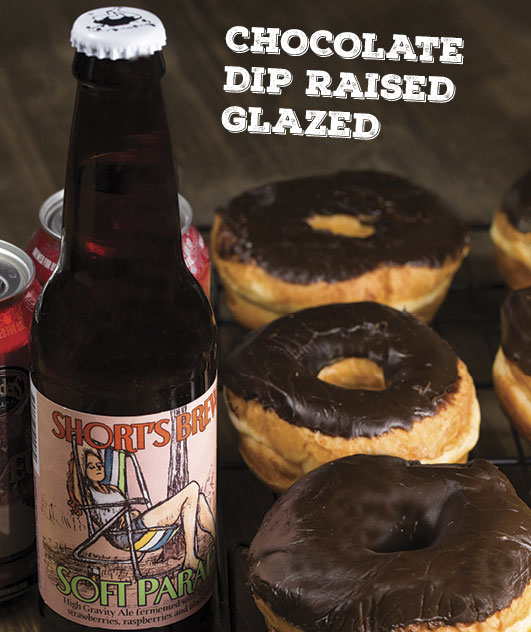 Pairing #1: Chocolate Dip Raised Glazed
When it comes to chocolate, fruit is pretty much a no-brainer. For a berry "wow factor," try Short's (Bellaire) Soft Parade—a fruity-rye ale featuring strawberries, blueberries, raspberries and blackberries. It's a home run in contrasting flavors.
If you want to stay in the sweet pocket, look at Saugatuck Brewing Company's (Saugatuck) Neopolitan Milk Stout. It truly drinks like its namesake with a blend of chocolate, vanilla and strawberry. Super smooth and rich, you'll feel like you just added a dollop of ice cream to your already delicious doughnut.
Pairing #2: Cinnamon Bun Maple Frosted
A dessert lover's dream is a rich pairing with New Holland's (Holland) Dragon's Milk Bourbon Barrel Aged Stout. Its roasty malt character intermingled with deep vanilla tones, all dancing in an oak bath, is a whopping 12 percent ABV, but perfect for sipping with this dreamy doughnut.
Screamin' Pumpkin Ale from Griffin Claw Brewing Co. (Birmingham) is like a slice of warm pie, offering flavors of cinnamon, clove, sweet pumpkin and a little molasse. Paired with the cinnamon bun, it's like double dipping in the dessert category.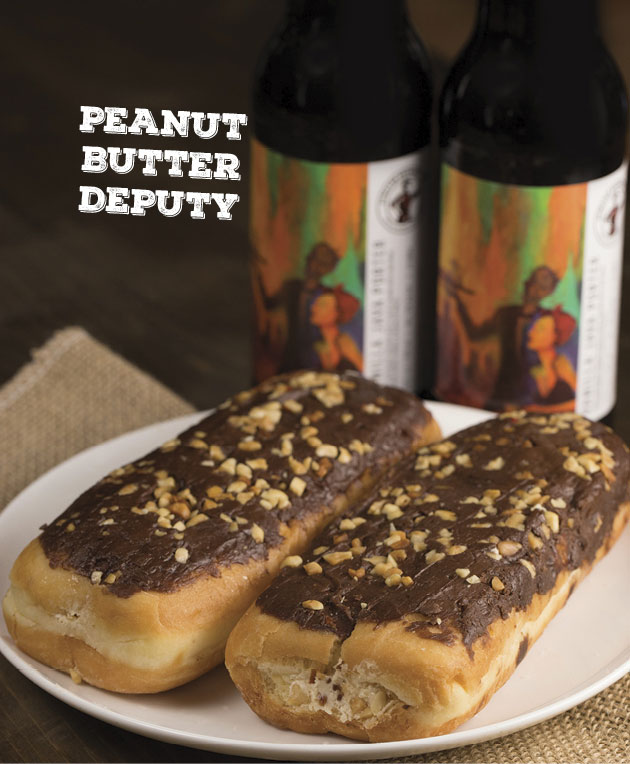 Pairing #3: Peanut Better Deputy
Founder's (Grand Rapids) Curmudgeon is an old ale brewed with molasses and uber malty. It's a barrel-aged brew that seems made for this kind of decadent pairing.
Atwater Brewery's (Grand Rapids) Vanilla Java Porter has the rich flavor of dark roasted coffee with plenty of vanilla notes. It's a fairly simple beer that packs a classic coffee and doughnut punch.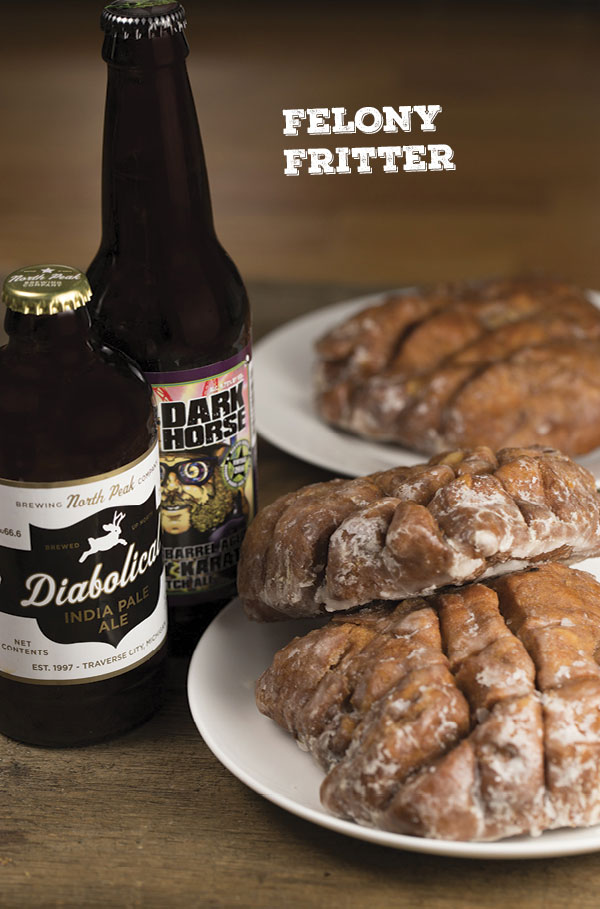 Pairing #4: Felony Fritter
For a beer pairing, try a hoppy IPA like North Peak's (Traverse City) Diabolical. It is unfiltered and dry-hopped with Michigan grown Chinook and Cascade hops. It has a smooth malt character and citrus pine aroma that brings forward the tartness in the apples.
Looking for something a bit more earthy and smoky? Try a Scotch Ale, such as Dark Horse Brewing Company's (Marshall) Scotty Karate. It's brewed with cherry wood smoked malt instead of the traditional peat smoked malt, offering up warming notes of coffee, caramel and sweet caramelized brown sugar. If that doesn't sound like a pair made in fritter heaven, we don't know what does.