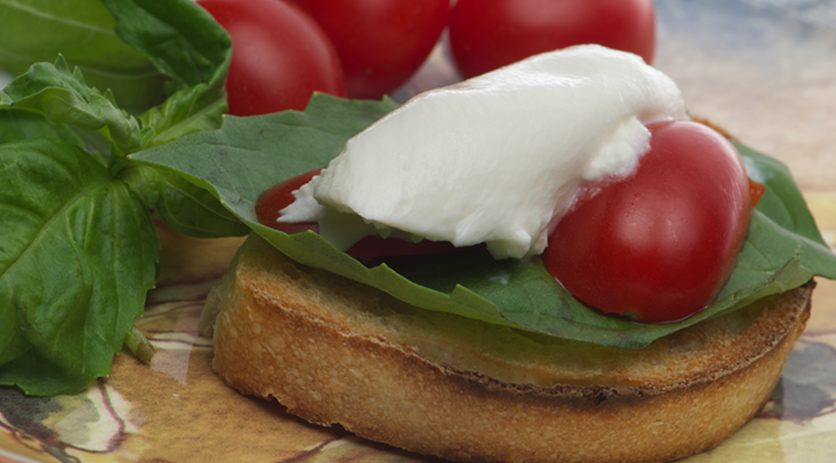 1 small loaf of french bread, cut into 1-inch slices, toasted
7-8 grape tomatoes, cut in half
3-4 large basil leaves
1 container burrata (mozzarella filled with cream) or mozzarella cheese
Balsamic glaze:
1½ c. balsamic vinegar
½ t. honey
On a plate, arrange bread, tomatoes, basil, and burrata. For glaze, bring balsamic vinegar to a boil in a small saucepan. Reduce to a simmer, and cook until thick and syrupy. Remove from heat and stir in honey. Let cool completely before serving (it will thicken as it sets). You can also use store-bought balsamic glaze which is much easier. On each piece of bread, spread the burrata. Add the balsamic glaze, a piece of basil, and top with 2 tomato halves. This is a quick, healthy meal that is perfect for one person. No cooking required.
Christin McKamey