Farm Country Cheese House is appropriately named for the striking farm country it is surrounded by in Lakeview, Mich. The cheese company is bordered by the beautiful Amish countryside that produces the milk for its cheeses. First beginning production in 1984, Farm Country Cheese House has been crafting artisanal cheeses from local Amish dairy farmers for nearly 35 years. Now producing as many as 30 varieties of cheese, the Michigan-based cheese company distributes its farm fresh products locally and across the country.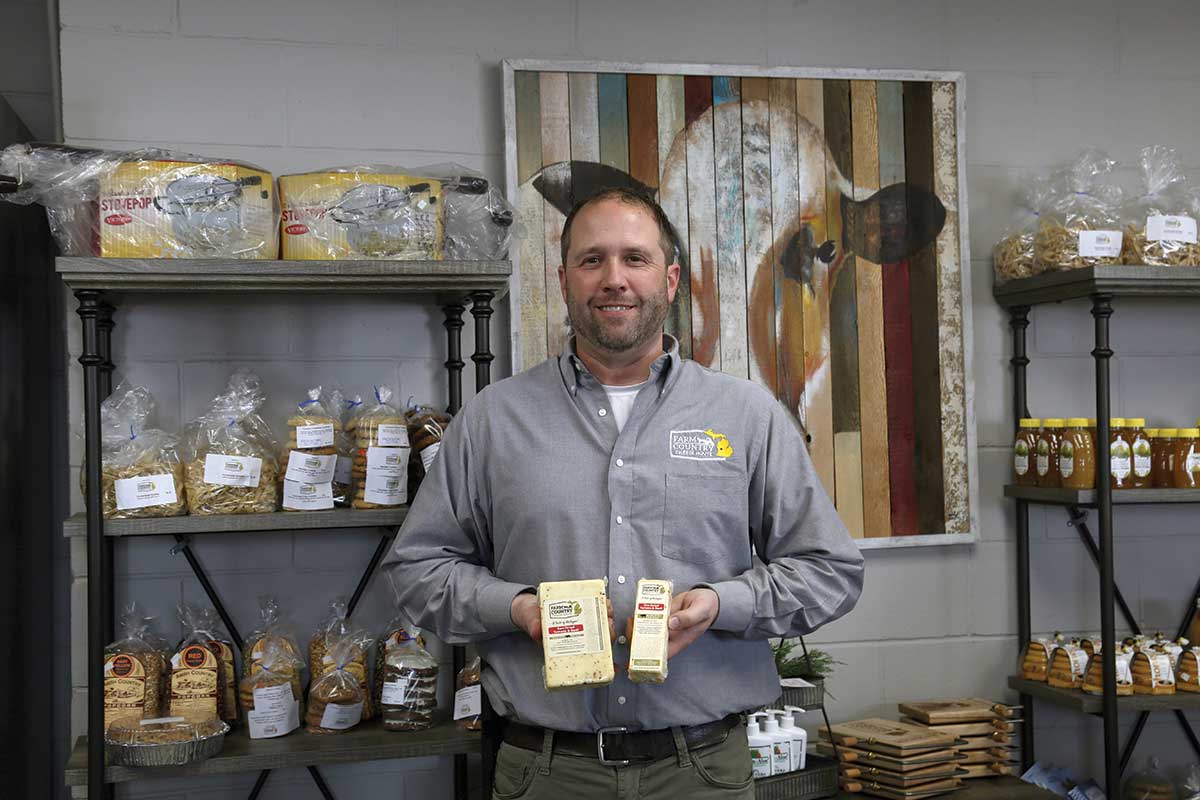 Last year, long-time husband and wife dairy farmers Andrew and Nicki Arens purchased Farm Country Cheese House, continuing the company's legacy as a family-owned business. Andrew Arens is an alumnus of the Michigan State University Dairy Science Program, has a background in animal nutrition, and owns a 500-cow dairy farm, also on HomeWorks lines, in addition to Farm Country Cheese House. His lifelong interest in the industry and entrepreneurial spirit led to his purchase of Farm Country Cheese House, which has become a newfound passion for Arens.
Milk for the cheese is purchased locally from nearly 100 Amish farmers.
Often going from milk to cheese in the same day, Farm Country Cheese House yields between 4,000 and 8,000 pounds of cheese daily, depending on the season. "From a process standpoint, we work to keep our cheese production as simple as possible," said Arens. "By minimizing the amount of exchanges and machines involved, the bacteria essential to cheesemaking is more intact and results in a more natural overall process and a purer product."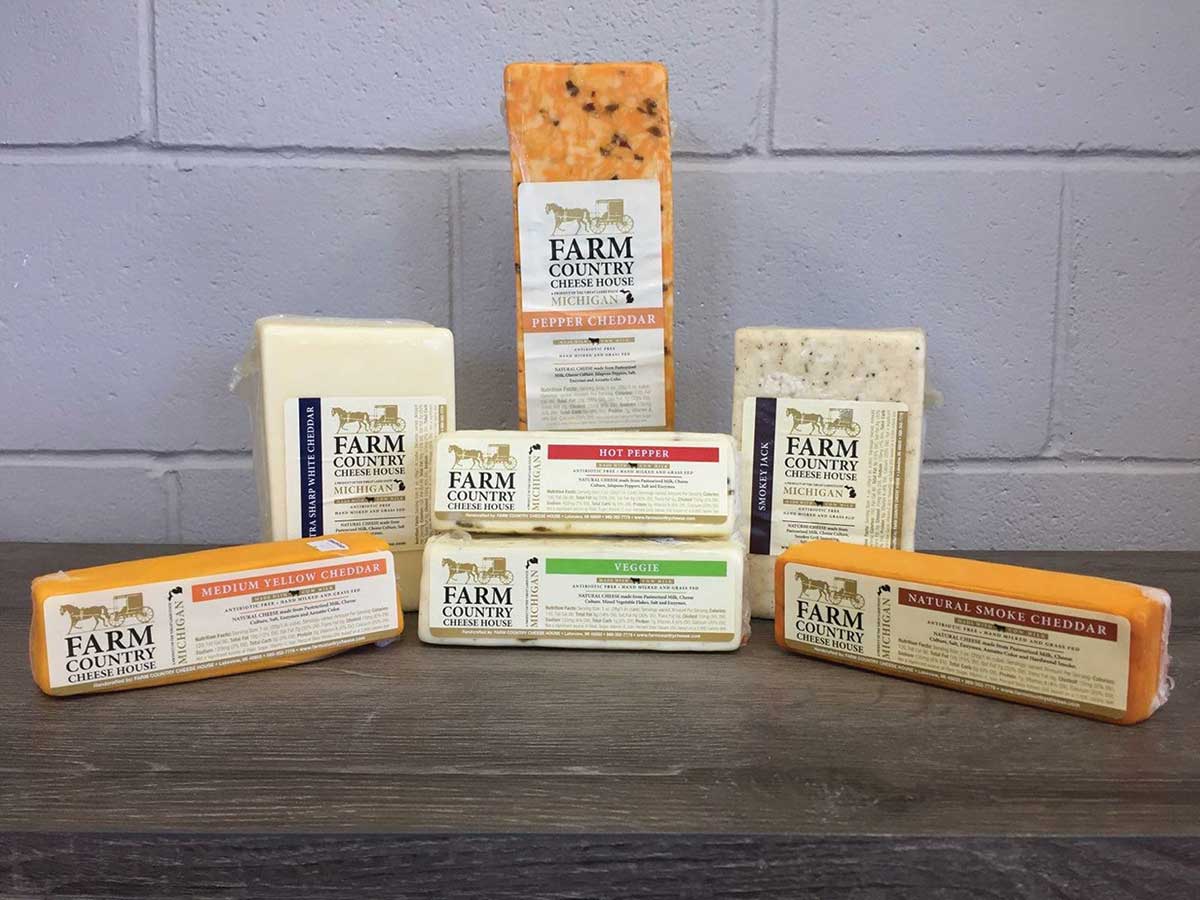 While the process may be kept simple, the care put into each batch of cheese is anything but. Farm Country Cheese House's cheesemaking process is unique, starting directly where the product comes from—the milk. "We work with the farms, sharing techniques for managing the cows' nutrition, best milking processes, and the trucking of the milk," said Arens. "Once the milk gets to our production facility, we take care in every step of the process."
A large part of that care can be attributed to the cheesemakers themselves. Artisanal cheese is named for the art of the cheesemaking process. "Our cheesemakers are vital to the quality of our product," said Arens. "It's an art—the consistency, flavor, and overall outcome of the final product is heavily influenced by the cheesemaker's ability to read the cheese."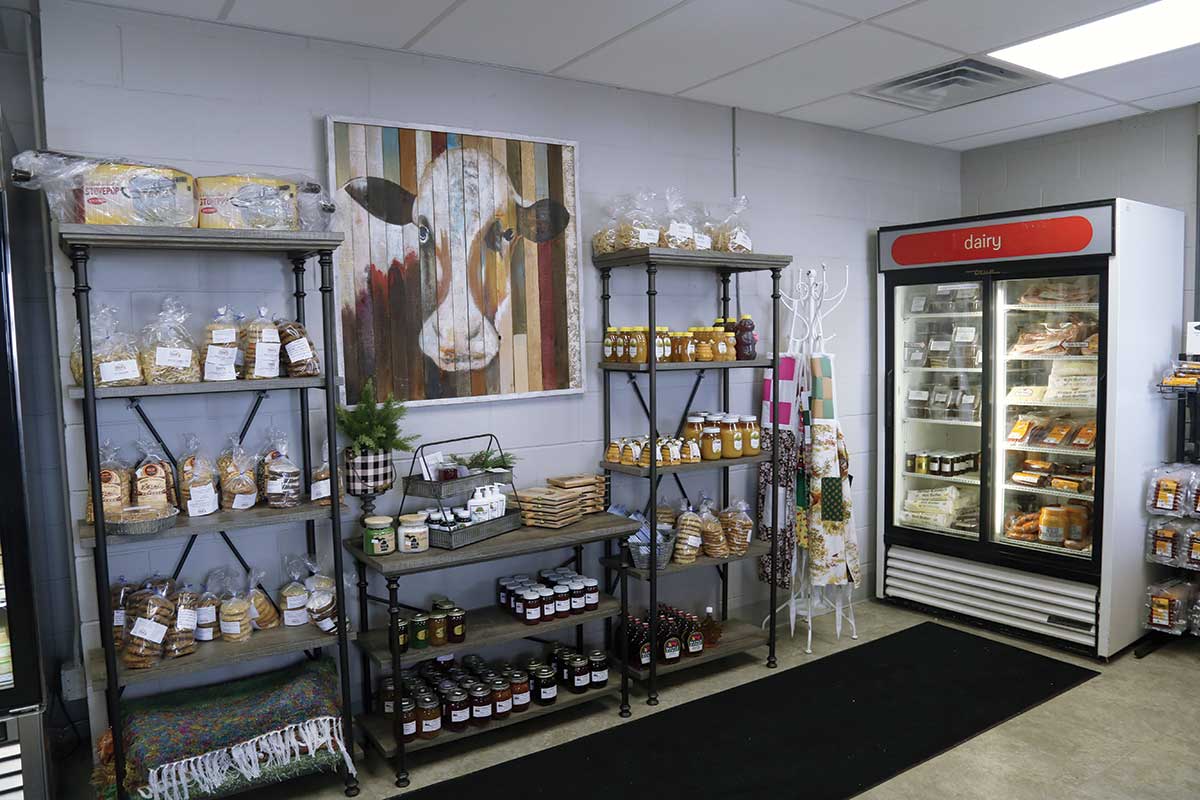 Throughout the cheesemaking process, Farm Country Cheese House works to waste as little as possible, whether that be in the energy they use or the byproducts resulting from their process, which are recycled for use as a fertilizer on the farms providing them milk. "Part of our whole process is being conscientious of all the products we handle," said Arens.
"The environment is very important to us. That's where it all starts—the feed and the cows."
As a member of HomeWorks Tri-County Electric Cooperative, Arens and Farm Country Cheese House benefit from the Co-op's commitment to preserving Michigan's natural resources. HomeWorks Tri-County Electric and power supplier Wolverine Power Cooperative provide members with energy that is more than 60 percent carbon-free. "The co-ops' environmental stewardship fits right in with our philosophy and goes even further towards our own efforts," said Arens. "I appreciate that as a co-op member."
With great care every step of the way, Farm Country Cheese House has seen tremendous growth in the past year and looks forward to expanding their variety of cheeses.
Their nearly 30 cheese varieties, including flavors like Farm Country Cheese House's trademarked Michigan Jack, sun-dried tomato basil, bacon, truffle, and more, can be found at grocery stores across the state—all "homegrown" in Lakeview.
To learn more about Farm Country Cheese House, visit farmcountrycheese.com, and to learn about other HomeWorks members using their "homegrown" power for homegrown products in their communities, visit bit.ly/HWHomegrown.
---

Authored By: Brittany Kielbasa
Brittany is the communications specialist at Wolverine Power Cooperative. Brittany and her husband, Carl, live in Cadillac where they enjoy spending time outdoors and enjoying all that Northern Michigan has to offer.