Presque Isle Electric & Gas Co-op members continue to give generously to assist area community organizations and individuals through the voluntary round up of their electric and natural gas billings. Member contributions to the PIE&G Communities First Fund enable awards for grants and scholarships in their local communities within PIE&G's service area.
At a recent meeting, the PIE&G Communities First Fund board of directors finalized the review of applications and made awards of $23,000 in grants and scholarships to the recipients below and on the back cover.
CHEBOYGAN COUNTY PIE&G
First Fund awarded money to Cheboygan Carnegie 501 (C)(3) in partnership with Holbert LLC ($2,500) to assist with The Building Stabilization Project, to address existing structure concerns such as heat loss, lack of insulation and replacement of single pane windows. The Cheboygan Carnegie reopened two years ago; since then, over 8,000 visitors, 100 musicians, and 36 gallery shows and lectures took place. The building stabilization project is expected to be completed in three months.
MONTMORENCY COUNTY
The Pony Club ($2,500) received funds to help with the costs of construction for a new therapy room inside one of the miniature horse barns to accommodate visits by children, veterans, and elderly. The therapy room is a safe "living room" style environment for year-round interaction with the therapeutic miniature horses.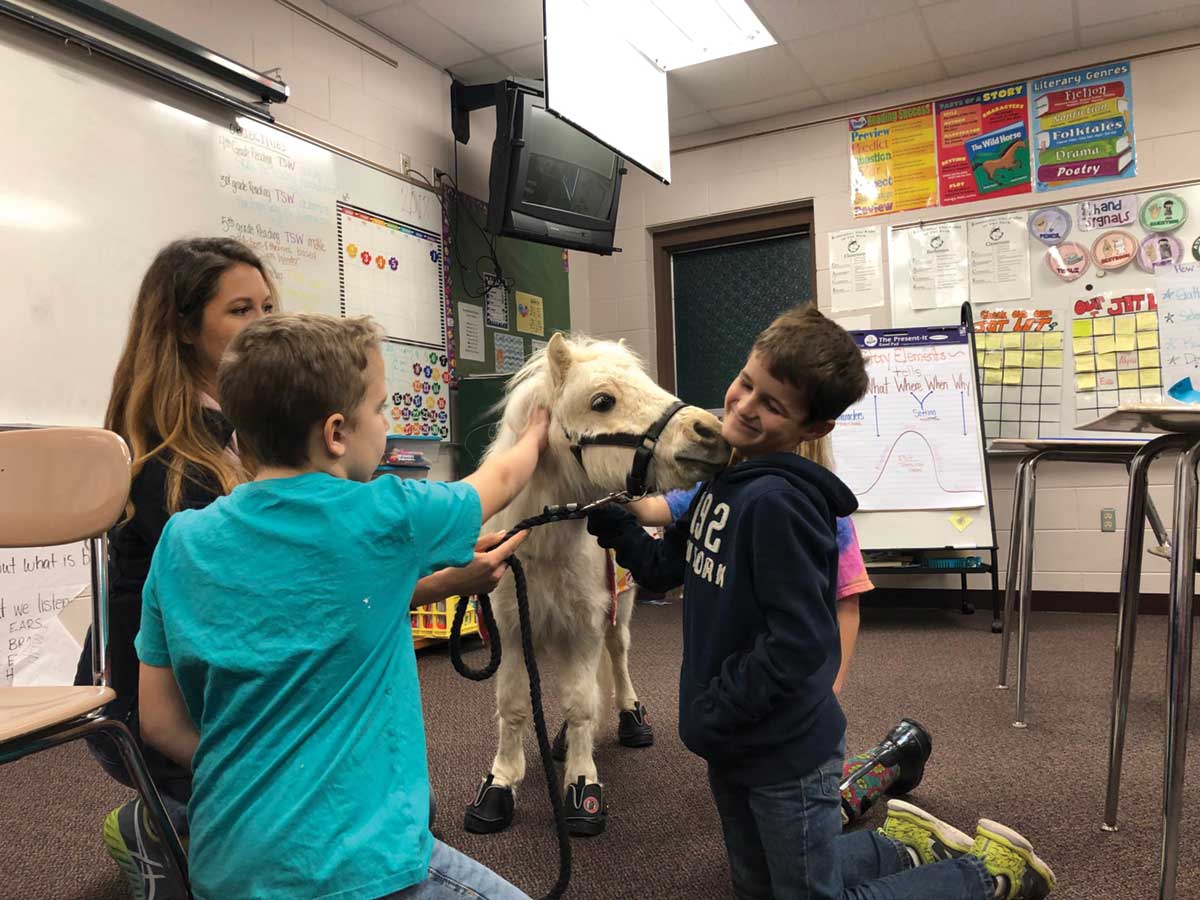 PRESQUE ISLE COUNTY
Presque Isle County Historical Museum ($2,000) received funds to defray admission costs to the Northern Lake Huron Native American Pow Wow (Northern Lake Huron NAPW) and Trapper Rendezvous event. The Northern Lake Huron NAPW and Trapper Rendezvous will take place on Friday and Saturday, August 2–3, 2019, in conjunction with Rogers City's Nautical City Festival. The main elements of the event include the Pow Wow, Trapper & Trader Rendezvous, and Native American Crafts. Rogers City Area Senior Inc. was awarded $1,500 to assist with the purchase of new flooring, refrigeration and entry curb improvements. The Rogers City Senior and Community Center began as a senior based center in 1998 and has expanded to include the community and various groups.