Mission Statement: To safely provide our members exceptional, courteous, and reliable services at a competitive cost.
By Dallas Braun, General Manager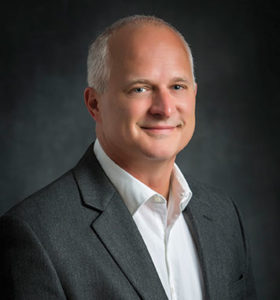 Your electric cooperative was formed in 1937 to provide electric service to
the farms and homes of those living without it in the rural areas of the Thumb. On June 18, 1938, Thumb Electric Cooperative, began for the first time bringing the benefits of electric service to approximately 5,000 farm homes.
One of the biggest changes since that life-altering historic event is how electricity is used. Back then, a farm home consisted of a few lights and maybe an electric ice-box (refrigerator). In 1941, TEC members collectively used 3.4 million kilowatt-hours. As time progressed, new electric equipment, appliances, and devices became available in homes to increase comfort. With the use of new electric manufacturing processes, farms and businesses became more competitive and expanded their operations. Electricity quickly became an invaluable resource to grow the economy and to raise the standard of living.
Fast forward 82 years to the present. While we have added other service options such as propane, private tree trimming, and energy efficiency to name a few, our main core of business continues to be providing electric service in a manner described in the Mission Statement above. Today, electric service is provided by TEC to over 12,500 homes and businesses in Huron, Sanilac, and Tuscola counties. In 2018, TEC members collectively used over 175 million kilowatt-hours.
We take pride in being able to deliver electricity in the amounts needed by all the businesses and homes in TEC's service area. We understand that our product (electricity) will be used for different purposes. Whether it is used for your home, greenhouse, farm operation, manufacturing process, grow-operation, or any other purpose, it does NOT matter. We support, promote, and make available unlimited use of it to every TEC member for any purpose, provided payment is made for all electricity used.
If a member fails to pay for their electricity consumption, we will disconnect their service. If the electric meter is tampered with in any way to divert or steal power, the same will happen. Also, for any electricity theft or meter tampering, the local law enforcement will be called out to the site to investigate. So if you do not want the police on your property, do not give us a reason to call them.
If someone tampers with the meter and/or service, steals electricity, or fails to pay for electricity consumed, all other TEC members end up paying these costs. This is not acceptable and the appropriate actions will be taken, including legal action. If there are suspected activities like this, anyone can anonymously report this to our office at 1-800-327-0166. Stealing from the cooperative is stealing from the members, which means you.